Rome is the undeniable object of desire for countless tourists from all over the world and, in particular, for US visitors. This summer the Eternal City, the stunning setting for Audrey Hepburn's Roman Holiday, Gladiator, La Dolce Vita and, more recently, La Grande Bellezza, was once again the protagonist of US airlines' growth, with a capacity that topped pre-Covid 2019 levels.
But what really stands out is a new direct flight from San Francisco which is an absolute first for United Airlines, "the first and only US carrier to operate a direct flight to Rome, with daily flights from 26 May," says Walter Cianciusi, United's Italy country sales manager. And the US carrier will find itself competing with ITA Airways, which is ready to debut on the same route from 1 July with up to five weekly flights. Thus confirming "the consolidation of our expansion towards the US, which is ITA's leading international market," says CCO Emiliana Limosani.
The two airlines are preparing to fill a significant gap: San Francisco is the largest destination in North America not directly served from Rome, just as Rome is the largest market not served by San Francisco.
The expectations? High, of course, and the timing would seem propitious: "Italy is experiencing a moment of great visibility in the United States, not just because of the favourable exchange rate, but also because of the long wave of desire for post-pandemic travel," says Cianciusi. 
But that's not all. Further interest from potential US tourists - just in case it was needed - is, he added  thanks to "the success of the second edition of the TV series The White Lotus (aired by HBO in November and December 2022. Ed.) which is set in Taormina, "and has further heightened the desire of American travellers, especially the high-end market."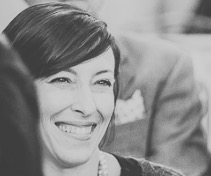 Mariella Cattaneo
Journalist