So yes: no more traffic, no more queues, no more stress. Being stuck in a taxi in the traffic in the centre of Milan or Rome will no longer be a problem. At least from 2026 when the Winter Olympics will see the first electric flying taxis come into operation.  Italy (starting with Rome) will be one of the first countries in the world to launch this futuristic and sustainable urban mobility service which is neither science fiction nor unthinkable - as it might have been in the Boomers generation's literary or cinematographic imagination - but is already a reality, albeit at an experimental level. How? On board mega-drones capable of carrying two people, the pilot and a passenger, who will then become just two passengers as the aircraft will travel along pre-established routes without the need for a pilot, as is already the case with the latest generation of subways. 
Enac, the Italian national civil aviation authority,  has an airport plan that has already identified the first cities where the flying taxis will take off: Milan, with two urban vertiports (near CityLife and at Porta Romana) as well as two at Linate and Malpensa the two city airports.  Rome will have two urban vertiports and one at Fiumicino airport, and then it will be the turn of Turin, Venice, Bari and Cortina, with another 46 provinces close to Milan, Rome, Venice, Turin and Bari upgrading 186 existing facilities  and becoming vertiports.
For the time being we are talking about short journeys of 10-15 minutes over the average distance between the airport and the city centre: a decidedly competitive timeframe compared to current road transport. Prices could initially be around €120-150 per passenger then dropping to €70-80 euros in line with the availability of a premium clientele, at least in the start-up stage. So all we have to do is wait, The future is closer than ever.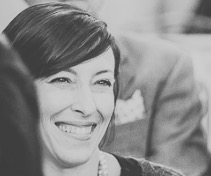 Mariella Cattaneo
Journalist