Dozens, perhaps hundreds of people gathered along the fence that marks the boundary of the airport and has a great view of the runway. It happened a few days ago in Foggia, in the northernmost part of Puglia, gateway to the Gargano and its wonderful coast when, after a good eleven years, the airport reopened to civil flights. These onlookers were not just professional photographers, plane spotters or aircraft enthusiasts. They were ordinary citizens of all ages who were there to witness an event that it is no exaggeration to call historic: the first take-off from the runway that had been unused for too long. 
"Two kilometres of road leads nowhere, two kilometres of runway leads everywhere in the world." And in that moment we realized it was true. Growing up in a part of the world and at a time when going to the airport is like going to the station to hop on a train, we almost forgot the value, the deep meaning and the opportunities that an airport offers to a region. Even more so when that region is often identified as crude and complex. This new connection with the world is "a total redemption for Foggia and the surrounding area," says Antonio Maria Vasile, president of Aeroporti di Puglia (the airport's management company, Ed.). 
An area that goes from the green of the Dauni mountains along the region's border with Campania and Molise, to the sunbaked Gargano, star of the last Venice Film Festival with Ti mangio il cuore (I eat your heart) inspired by the novel by Apulian writer Giuliano Foschini. The recovery of the airport, which in Aeroporti di Puglia's intentions will be "self-sustainable energetically and a civil defense base" has already become a best practice, an example for others and not just in Italy. Today the Gino Lisa Airport is connected by Lumiwings to Milan Malpensa. Routes to Turin, Catania and Verona will follow. It's a start. Tomorrow, who knows?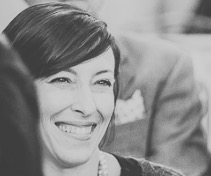 Mariella Cattaneo
Journalist