In Lignano Sabbiadoro two-wheelers will be the focus of summer 2022 with pedaling, rowing, walking, running and sailing expeditions to explore the fascinating natural and cultural heritage of the Friulian lowlands, an area crossed by the Adria Bilke cycle route.

In addition to the Adriatic Sea, the water ways in the area are the Tagliamento river, to be experienced by pedaling or paddling, and the Marano lagoon.  The lagoon can be experienced pedaling along it, on an SUP or in a canoe or a kayak, following the mouth of the Stella river or enjoying a glass of de paluo Friuli wine.
Free excursions and electric bicycles
The free excursions range from 17 to 70 kilometres and the bike trails vary in length and difficulty. With a professional guide you can discover many beautiful routes and a world that would otherwise be difficult to approach. And, while stocks last, you can also use a bicycle - in some cases electric - provided free of charge by the Lignano Sabbiadoro Gestioni organization.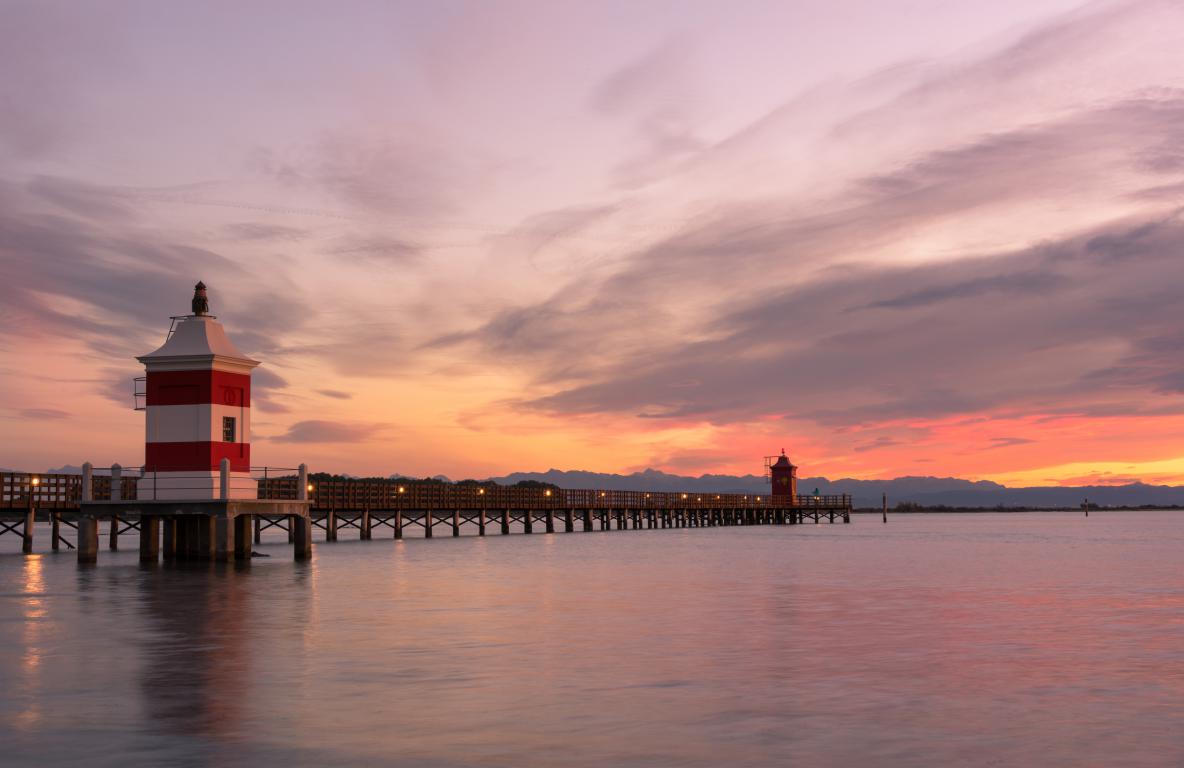 Visiting lighthouses 
On Mondays the Pedalata dei due fari (35 km) includes the passage of the X-River, passing through the Veneto region of Bibione, before returning to Lignano.  The beautiful itinerary owes its name to two key points, the early 20th century Lignano lighthouse, a symbol of the city, and the Punta Tagliamento lighthouse in Bibione. Also on Mondays there is the Lignano-Vallevecchia-Caorle, 45 kilometres by e-bikestill using the boat pass, and following the cycle path to Porto Baseleghe
Protected areas, the lagoon and the sea
On Tuesdays the 45-kilometre Risalita della stella follows the course of the Stella river, an extraordinary protected natural area that allows you to immerse yourself in the exuberant flora and fauna in this part of Friuli Venezia Giulia. On Wednesdays the 17-kilometre Tour of the Three Waters flanks the three sides of the Lignano peninsula, bordered by the Marano lagoon, the Tagliamento river and the sea.  It is the easiest of the trails, is also suitable for children, and takes advantage of the urban cycle path network on over 30 kilometres.
Electric and fat bikes
On Thursdays Marano by bike and boat is a 40-kilometre ride combining cycling and sailing that ends in the fishing village of Marano where you can enjoy a plate of pasta with freshly caught fish On Fridays the protagonist once again is the electric bike with two excursions starting from Lignano and ending respectively at Spilimbergo (60 kilometres) and Grado (70 kilometres). On Wednesdays, Saturdays and Sundays set out on a fat-bike outing, starting at 7.30am with a qualified trainer. 


Bike and boat day tours 
There are other interesting boat and bike excursions like the 30 kilometres that takes about 5 hours, is suitable for everyone and arrives in Lignano where you continue by boat, and with the day ending at the Porto Vecchio dock where you embark for Marano Lagunare and cross the lagoon. 

www.sognandoinbici.it    
For information: www.lignanosabbiadoro.it - tel. 0431 71821