The Relais Borgo Campello is a Medieval village anf an idyllic retreat for reconnecting with nature while indulging in the luxury of simplicity.
Sleeping in a monk's cell or an old castle
Accommodation options at the Relais Borgo Campello, which is just ten kilometres from Spoleto (Umbria), offer a choice between rooms fashioned from ancient monks' cells, or apartments with period furnishings in the castle. Serving as a gateway to the marvels of the surrounding region, the Relais is within easy distance to Assisi, Spello, Norcia, and Cascia which are perfect destinations for one-day explorations.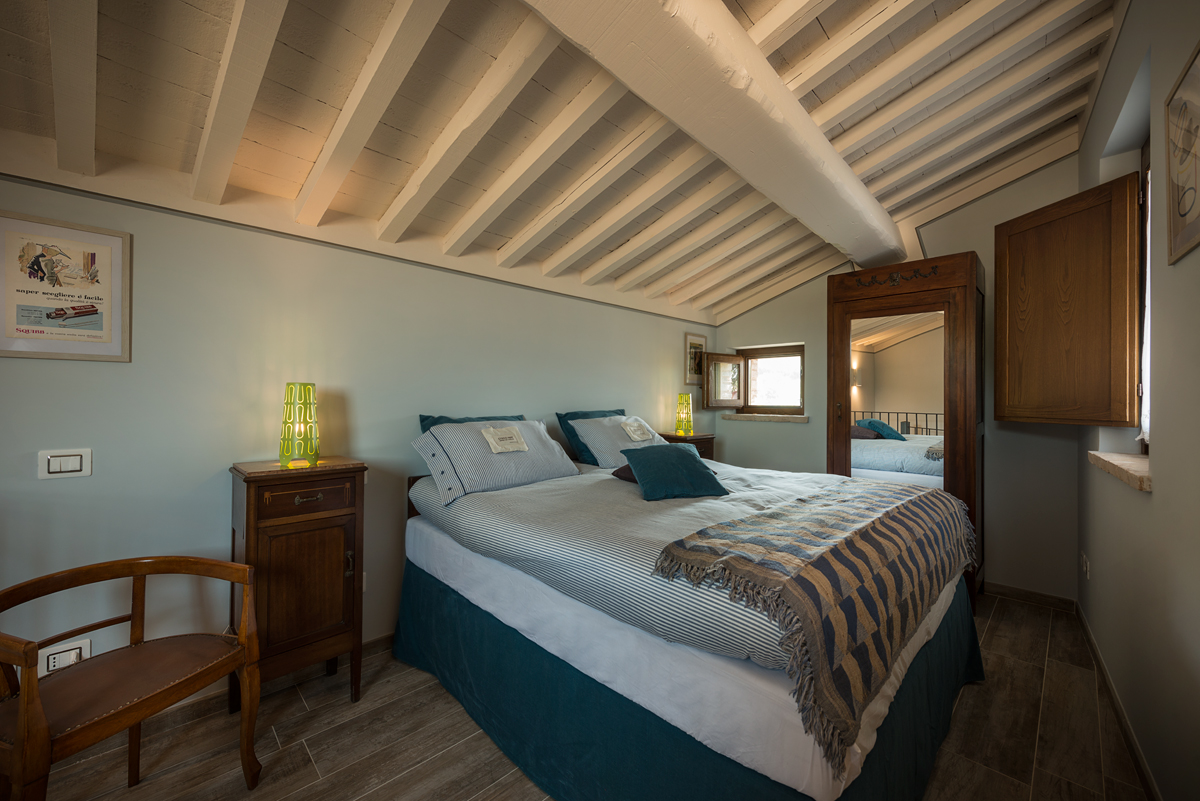 Borgo Campello Suite
Barefoot forest walks and yoga courses
Within the enchanting setting of Relais Borgo Campello the wellness centre beckons with an array of beauty treatments, sauna sessions, chromotherapy, and massages, and among the highlights is a hydromassage pool specially designed for couples. For those seeking a more tranquil and profound experience during their village sojourn, the Relais offers yoga courses, meditation sessions, and forest walks, including paths designed for barefoot exploration. 


Foraging and truffle hunting
Guests are invited to partake in the rhythms of daily life, reminiscent of an ancient convent, engaging in harvesting, foraging for asparagus and herbs, or embarking on a truffle-hunting adventure. The bounty of these efforts ultimately finds its way to the the Sapori nel Borgo restaurant which crafts dishes celebrating these culinary treasures. Prices for a memorable stay at Relais Borgo Campello start from €90 per day per room, inclusive of breakfast. For information: www.borgocampello.com