It's blue all the way, from the heart of Milan to the capitals of Europe. How? On the new metro line, known as the Blue Line which connects the city centre with Linate airport and the M4.
With the completion of the first section from Linate, Milan's city airport, to the Dateo stop (and by June 2023 right into central Piazza San Babila), the Lombardy capital will finally be one of the most accessible cities in Europe by air. Because flights from London Heathrow and City, Amsterdam, Paris Charles De Gaulle and Orly, Frankfurt, Brussels and Madrid, to name but a few, will all land at Linate.
At last! Because the line was originally planned to open seven and a half years ago for EXPO 2015.  Last week the automated driverless trains, as on the M5 Lilla line, started serving the first five kilometres of the line, which will be 15 kilometres long and have 21 stations when work is completed in 2024. Then the Blue Line will have 47 trains and carry 24,000 passengers an hour in each direction, for a total of an estimated 86 million people a year. 
The M4 is just one more part of a larger project to expand Milan's metro network, and it has come in for its fair share of delays and rising costs, as well as an announced increase in the price of urban tickets, which currently cost €2 on buses, trams and metro for 90 minutes.  Now the city council wants to double the line to 200 kilometres, with a possible link as far as Monza. Which would make Milan and Monza the first two Italian provinces connected by a metro.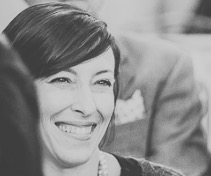 Mariella Cattaneo
Journalist