There's something new happening in air transport in Italy. Yes, once again someone is trying to launch a new Italian airline. Name: Aeroitalia. Colours: the traditional Italian colours which are, inevitably, the old Alitalia white, red and green. Network: initially focused on charters, but already looking at long-haul flights - from South America to the United States.
"We are the rebirth of air transport in Italy" says German Efromovich, Aeroitalia's president and chief investor (together with French partner Marc Bourgarde), a well-known face in the world of aviation and, among other things, a former owner of Avianca. With an initial fleet of six B737-800s which will grow with B787 Dreamliners for intercontinental flights, the challenge is certainly not be an easy one as the debut coincides with the end of the Covid-19 pandemic and the conflict in Ukraine, which for many is putting a damper on travel.  Then there are the precedents - all unsuccessful despite the different business models and industrial plans - from Air Italy to Blue Panorma, which then became Luke Air.
So if anyone is bored by the tittle-tattle surrounding the former Alitalia, now Ita Airways, and its immediate future (probably with the MSC-Lufthansa group) they now have a new adventure to follow.
We wish the newborn company all the best: happy landings Aeroitalia!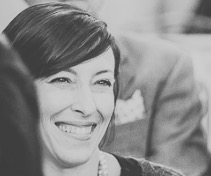 Mariella Cattaneo
Journalist