From an ocean crossing on a luxury liner, to the Concorde's supersonic flights, to the present day, where travel looks to superfast trains and planes with some quite incredible facilities. Yet nothing seems to be enough anymore, and if a limit is made to be surpassed, then the future of travel is ready to leave this planet Earth of ours and explore space.
What might have been a good plot for a movie just a few years ago is now a reality, and the travel industry knows it. So much so that at the next WTM in London (7-9 November 2022), the former president of Virgin Galactic and current chairman of UKspace (the British space industry trade association) Will Whitehorn, will give a keynote address on the potential of space tourism. 
Space: the final frontier of travel? will put the spotlight on a sector worth an estimated $4 billion by 2030. The focus will certainly be the feasibility of this - albeit extremely elitist - type of travel, considering that the travel industry has for decades been committed to reconciling development and environmental sustainability today, more than ever, exacerbated by the climate emergency. 
From Richard Branson to Jeff Bezos via Elon Musk who, with his SpaceX, launched the first space expedition composed entirely of private citizens, we have no shortage of pioneers. But there is a price to pay and it is not only economic, as the environmental impact of a flight into space is enormous. Even the recent Global Space Tourism Market Report 2022: Expansion of Sector Bodes Well for General Space and Technology Research admits it. Of course some space companies do not use black carbon but liquid hydrogen fuels. Other research indicates that the carbon dioxide emissions of a space flight carrying four passengers are 50 to 100 times greater than the estimated two tonnes per passenger of a traditional long-haul flight. Are we ready to run the risk?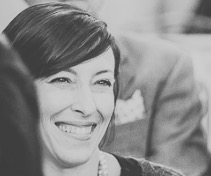 Mariella Cattaneo
Journalist