It's the end of July. Holiday time. But not for everyone, and certainly not for the Italian government which is struggling with an existential crisis. Nor for the Ministry of Economy and Finance (Mef), called to decide on the sale of Ita Airways. A decision repeatedly given as imminent. But now, not helped by the Italian political crisis, time is running out.
On the table of the Treasury, with all the ingredients of a blockbuster (Ita Airways seems to have inherited at least the old Alitalia's lamentable practice of bureaucratic delays), there are two proposals. One from Msc-Lufthansa, and the other from the Certares Fund, with the support of Delta Air Lines (the European partner of Air France-KLM). Just a few days ago Msc-Lufthansa looked like the winner, but the subsequent downshift brought on by the government crisis seems to have given a better chance to the second offer. The Certares plan, according to well-informed sources quoted in the press, would guarantee the Mef a more prominent role in the alliance, and a higher share than the 20% proposed by the competition. In addition to strong growth on the profitable North American market.
Because it would seem that the lucrative transatlantic routes - coveted not only by holidaymakers, but especially by business travellers - would provide significant expansion, alongside the growth of Rome Fiumicino airport as the third European hub (with Amsterdam and Paris) and as a potential new epicentre between Europe and the African continent.
The magic bullet? The tricky verdict will be announced any day now...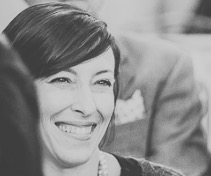 Mariella Cattaneo
Journalist