The Vallone dei Mulini valley with its mysterious ruins is on the Sorrento Coast at the southern end of the Bay of Naples. It is a natural spectacle not to be missed as down the years nature has again and again retaken areas that man had industriously subtracted, for the most part to build mills that served to grind wheat.
The art of inlaid handicrafts
 Annexed to the old mill there was a sawmill that was fed by the spring waters coming down from the hills, and was used for processing the different types of local woods from which inlaid handicrafts were made. The valley also had a public washhouse, where the women of the village went daily to do their washing.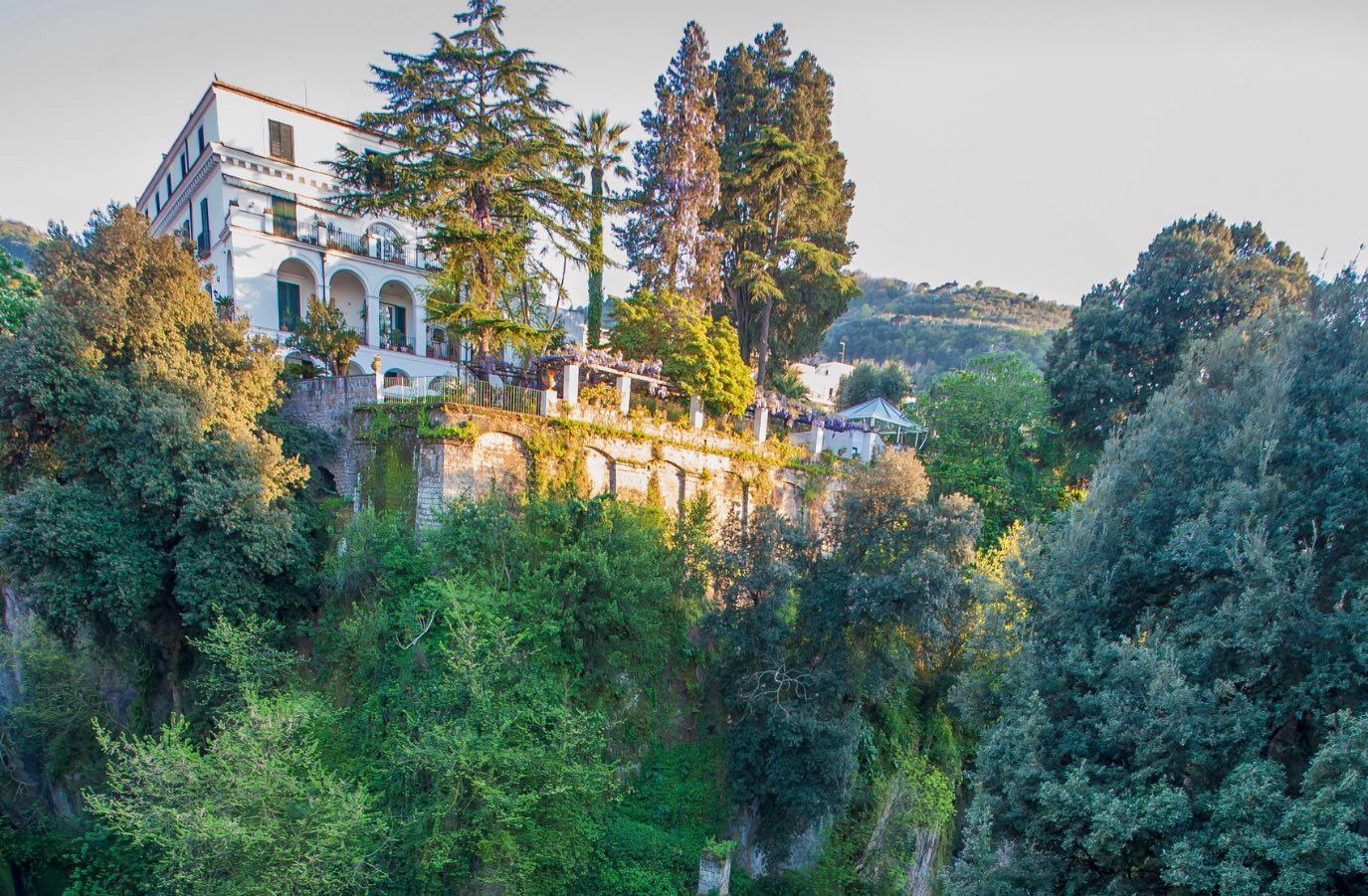 A microclimate with rare plants
The stone mills remained in function until the beginning of the 19th century, when the increasing humidity in the valley, which is a deep canyon-type gorge, made it impossible to continue milling. However, it is the unique microclimate that makes this valley special, and has benefited the proliferation of many plants, some considered very rare, as well as many types of ferns and different forms of carnivorous plants.

Old mills at the bottom of a deep gorge
From downtown Sorrento, which is in fact built over the top of the canyon, a short walk a block inland from the main Piazza Tasso square leads to the Via Fuorimura from where it is possible to look down into the deep gorge on the vegetation-clad ruins of the old multi-story mill. The valley is no longer accessible, but all you need is the naked eye or a pair of binoculars not to miss any detail, and the view is even more magical at night when the ruins are illuminated.