Amedia Hotel Milano is the first Milan location for the Austrian brand, part of the Ahc International Consulting company founded by Udo Chistee in 1983.
Located in the Lorenteggio district, the hotel has 148 bright and soundproofed rooms, each with a photographic work featuring either the city of Milan or an animal theme. The photos, all of which are grey with a touch of red, were taken by the Berlin-based artist Gutsche Sikora who favours colourful, fictitious-realistic scenarios.
Business facilities and charging stations for electric cars
The Amedia Hotel Milano is also a business facility with a 24-hour reception, room service, restaurant, a meeting room for up to 70 people and a lounge bar which is also open to non-residents. The property is also dog friendly and a lot of effort is made towards sustainability, with private parking and a garage with charging stations for electric cars.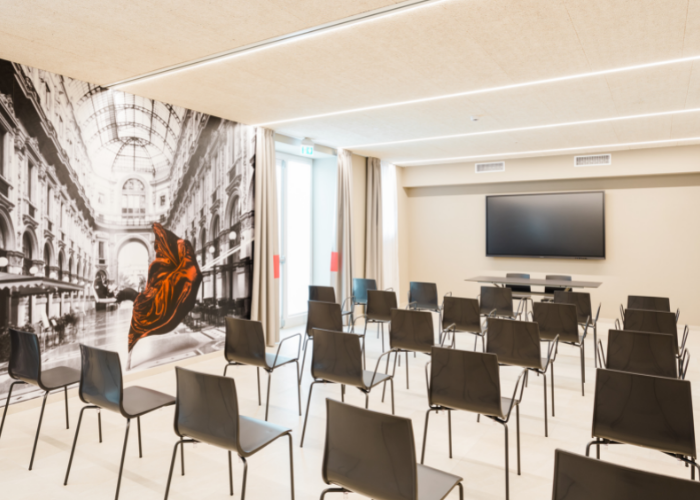 Metro, train and trams into the centre of Milan
Lorenteggio is a residential and commercial district, about half an hour from Milan's central Piazza del Duomo cathedral square. The densely packed streets are lined with laid-back bars and pizzerias, shops and businesses. The area is well-connected to the centre of Milan, with several  Metro stops as well as a number of tram and bus lines. It also has some green areas like the walking paths in the leafy Giambellino Public Park.


"I believe in this city and its continuous development"
Amedia's CEO Udo Chistee states: "I am very pleased to have invested in Milan as I firmly believe in this city, and its continuous development.  I never had any doubts about this choice, even during the difficult period we have gone through worldwide."