The Falkensteiner hotel group has plans to construct a new 5-star hotel in Salò, on Lake Garda.
The hotel and some apartments will open next summer
The luxurious hotel will boast 97 rooms designed for both adults-only and families. Additionally, the property will include 170 apartments with hotel services under the Premium Living brand, all elegantly furnished by Matteo Thun. The development will occupy an area of 4.5-hectares and the project is scheduled to commence construction next autumn. The first stage should be completed by June 2025, in time for summer with the hotel and 96 apartments available for guests. 
The Premium Living apartments are in high demand
The remaining 74 housing units will then be built ensuring a comprehensive and exquisite hospitality experience. The total investment for the project amounts to €140 million.  The Premium Living apartments play a crucial role in the economic viability of the entire venture. The success of the Premium Living brand has been evident in its previous developments, such as the Falkensteiner Jesolo, where all the apartments were sold. The demand is equally high in Salò, with 20% of the available apartments already pre-purchased, said Erich Falkensteiner, chairman of the supervisory board of Fmtg.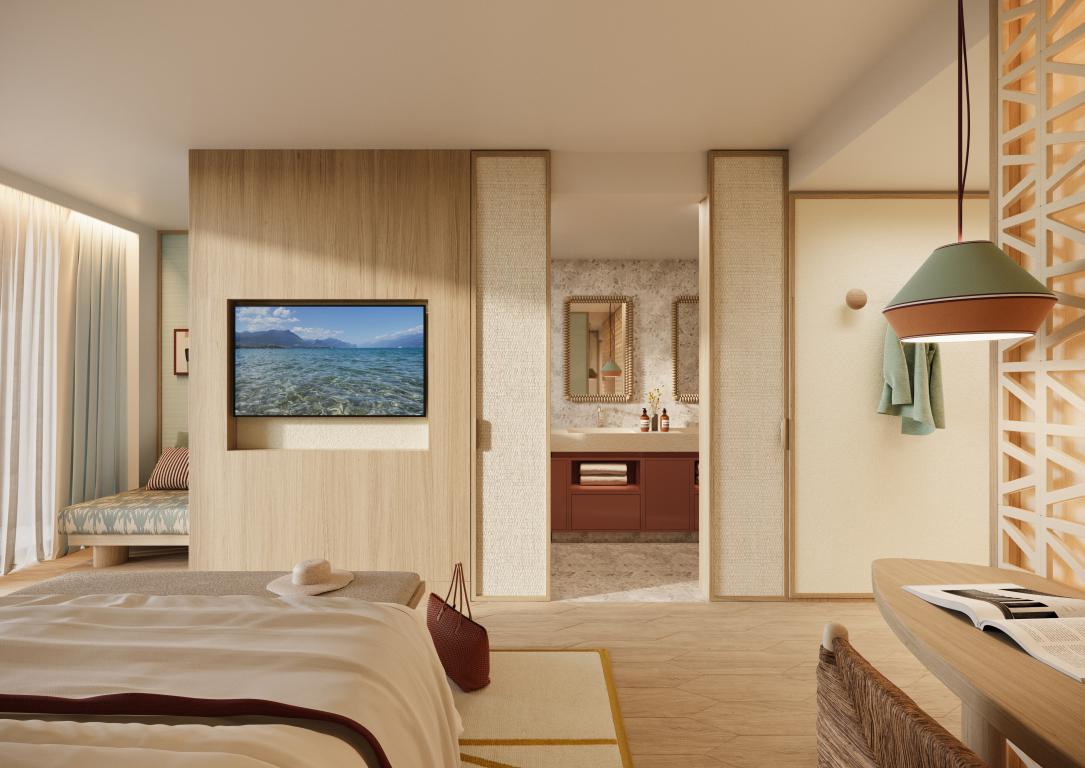 Despite some difficulties growth levels are improving
Falkensteiner had a strong start to the year, with an average occupancy rate of +15% in its properties up to April. However, due to declines in various sectors, the growth trend has slightly weakened, settling at +7%, +8% compared to the same period in 2022. Nonetheless Falkensteiner remains optimistic about maintaining growth levels and aims to achieve a further 10% increase on a like-for-like basis in 2023. The company's turnover for the last 12 months reached €230 million, surpassing the estimated budget by about ten million euro. "For 2023, the goal is to grow by a further 10% on a like-for-like basis," said Falkensteiner.