Bids for new projects, and a €100,000 budget to promote the city of Genoa as a top-tier MICE destination, are how the city council, in collaboration with the Chamber of Commerce, intends developing the city's conference tourism.
This promotion of the city as a prominent destination that attracts events, meetings and congresses took another step towards realization with the allocation of the €100,000 budget. These funds come from the 2021 tourist tax and from sale of the Genova City Congressuale 48h pass.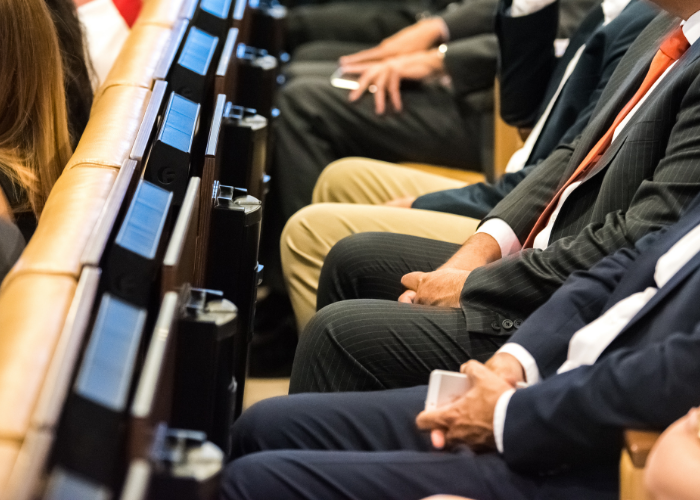 Projects to boost arrivals and overnights
Universities and convention bureaus, associations and companies in the cultural, sports, tourism and pharmaceutical-health sectors all presented projects aimed at boosting arrivals and overnights. An analysis of the data gathered shows an investment of just over €1 million for the organization of events, with an estimated 14,000 participants. Of these 500 will be international visitors who will spend over 5,000 nights in the city. 
Laura GaggeroPositioning Genoa as a sustainable brand
"The MICE sector is a very important market segment for the entire tourism industry, and it is not seasonal. One of our main objectives is to position Genoa as a sustainable brand - explains Councillor for Tourism and Territorial Marketing, Laura Gaggero – and to this end we are investing 5% of the tourism tax, compared to the 1% allocated by other major Italian cities.
"Genoa's congressional vocation is solid" 
Confirming Genoa's position as an ideal destination for congressional tourism, last September the city hosted the Convention of the Association of Swiss Engineers, the Boat Show and the G20. "Genoa's congressional vocation is solid - concludes Genoa's Chamber of Commerce  Secretary General, Maurizio Caviglia – and it grew in the pre-pandemic years. From 2014 to 2019 participants at events in Genoa's 82 congress venues doubled, and this is where we need to start again, as soon as conditions allow, with Genoa's tourism supply chain functioning twelve months a year."