The National Archaeological Museum of Taranto (MarTa) is the main historical and cultural attraction of southern Italy's Ionian region. 
Eva Degli InnocentiAttracting some 80,000 visitors a year (40% are international tourists) the Apulian museum has a priceless collection of exhibits and is investing in technology and establishing partnerships with Italian and international tourism players. "Our leadership position - explains director Eva Degli Innocenti - is not only in the guidebooks, but is also passed by digital word of mouth, thus confirming our position of absolute prominence." 
Growing numbers of international visitors 
From foreign markets the museum gets a consistent number of French, Germans, English and Dutch visitors, and there are also arrivals from the United States, Australia, China, Japan and North African countries. The number of visitors from Israel has also grown thanks to an increased awareness of the important Jewish presence in Apulia. "Basically, these arrivals reflect the trends of Apulian tourism - continues Eva Degli Innocenti – our guests are travellers with medium to high cultural levels, they are regular museum-goers and they tend to have high spending power."
Light waves create an innovative augmented reality experience
The MarTa's 3D virtual tour, connected to a free donation platform, has helped increase visibility internationally, with accesses registered from Peru, Japan and Australia. It was the first museum in Italy to experiment with hi-fi technology, using light waves to create an innovative augmented reality experience. "In addition to improving the visual enjoyment of the works on display – explains Eva Degli Innocenti - this allows visitors to use a bilingual Italian and English geo-referenced app with multiple levels of detail that defines a light path through the 25 main sections of the museum. And we are developing new applications that can also be downloaded and enjoyed remotely."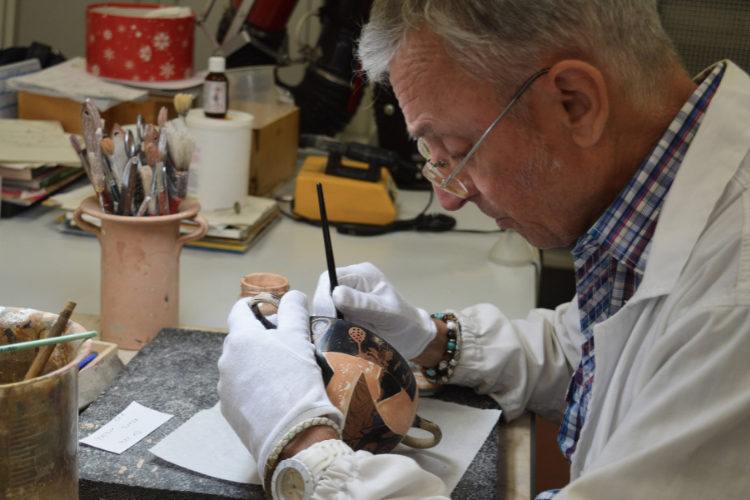 Co-marketing with industry and arts organizations
In partnership with other local stakeholders, the museum is actively involved in co-marketing activities. Examples are the tourist cards developed with hospitality industry associations and the collaboration with theatres, orchestras and arts organizations like the Taranto Opera Festival and the Valle d'Itria Festival, both of which are in the international spotlight.  
A memorandum of understanding with the WWF
MarTa has also signed a memorandum of understanding with the WWF related to the Palude la Vela protected area in the Mar Piccolo di Taranto lagoon that, among other interesting features, has soft mobility paths for bikers, and facilities for canoeing enthusiasts.
Annual educational and press tours
The museum also has strong ties with organized tourism operators. "Every year we organize educational and press tours. The Martaitinera experiential tours, targeted by activity and spending capacity, can be freely promoted and marketed by travel specialists both in Italy and abroad. We also collaborate with the many tour operators who include our museum on their Matera, Taranto and Lecce itineraries, and we work with the main players in the cruise industry."