"It has been an extraordinary summer. From July to the beginning of September 70 million passengers travelled on regional trains, and Trenitalia's Regionale sector is playing an increasingly important role in proximity tourism," said Sabrina De Filippis, director of regional business management, speaking with ItaliAbsolutely at the recent TTG Travel Experience in Rimini. 
"Every season we increase both the range of services and the number of locations served"
"And what is even more important is that we have increased not just our Italian customers but also international visitors. This is because every new season we increase both the range of our services and the number of locations served. And we do this not in a standardised way but by analyzing the tourist flows, and then adding new dedicated services where we see the potential."
Regional trains are effective and really good value
"We have also greatly boosted our trains to airports, and we are always looking for new destinations to conquer. For example we are already working for the next season together our mobility and micro-mobility partners. Once we were the ones reaching out to them, today they come knocking on our door. These partnerships help us to bring more and more travellers to their final destination."   "With a highly developed network, we are effective and we are really good value. The regional train is no longer just a way to get to work or to school but is used increasingly for leisure and holiday travel.  We have technologically advanced sales systems, and we get great support from the both the Italian and international trade." 
The new Blues trains reduce CO emissions and noise pollution
"The challenge for the regional network is to ensure that more and more tour operators include our trains in their travel packages around Italy. Recently we presented the new Blues hybrid train, which in terms of both technology and on-board services is proving to be a major success, also with tourists."  The Blues trains can travel on non-electrified routes using diesel and battery mode with a significant reduction in CO2 emissions and in noise pollution compared to older models. Like the new Rock and POP trains, the Blues is environmentally efficient, extremely comfortable, and a thoroughly enjoyable travel experience.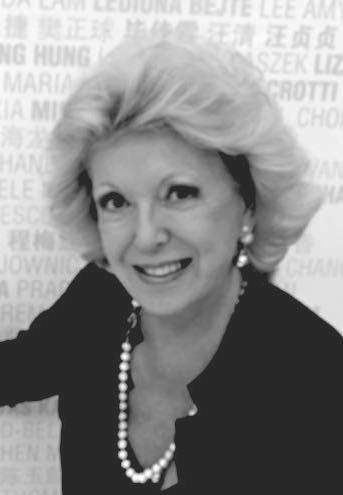 Pamela McCourt Francescone
Executive Editor