Wizz Air yesterday celebrated the arrival of the 11th Airbus A321neo at its Rome Fiumicino base with its first all-electric turnaround.
Four new routes from Rome this summer
This increase in capacity will see the airline introducing four new routes from Rome this summer: Luxembourg and Kuwait in July, and Memmingen and Funchal in September.  To mark the occasion at Rome's intercontinental airport Wizz Air carried out its first 100% electric turnaround. Involving the use of electric equipment to prepare the aircraft for its next departure, the process enables a reduction in carbon emissions from the ground handling process per aircraft of 85% compared to the use of diesel-powered equipment. 
"Our fleet is the youngest and most fuel efficient in Europe"
Sustainability is at the core of the airline's business, said Yvonne Moynihan, Corporate and ESG Officer at Wizz Air.


Yvonne Moynihan, Corporate and ESG Officer at Wizz Air

"We are delighted to welcome our 11th Airbus A321neo today with an all-electric turnaround at Rome Fiumicino which is one of the largest bases in our network. We have made significant investments in our fleet which is currently the youngest and most fuel efficient in Europe. Collaboration between industries, as today's event shows, is one of the most impactful ways to address the current climate challenge, and we are delighted to be working on this together with Aeroporti di Roma and Aviation Services."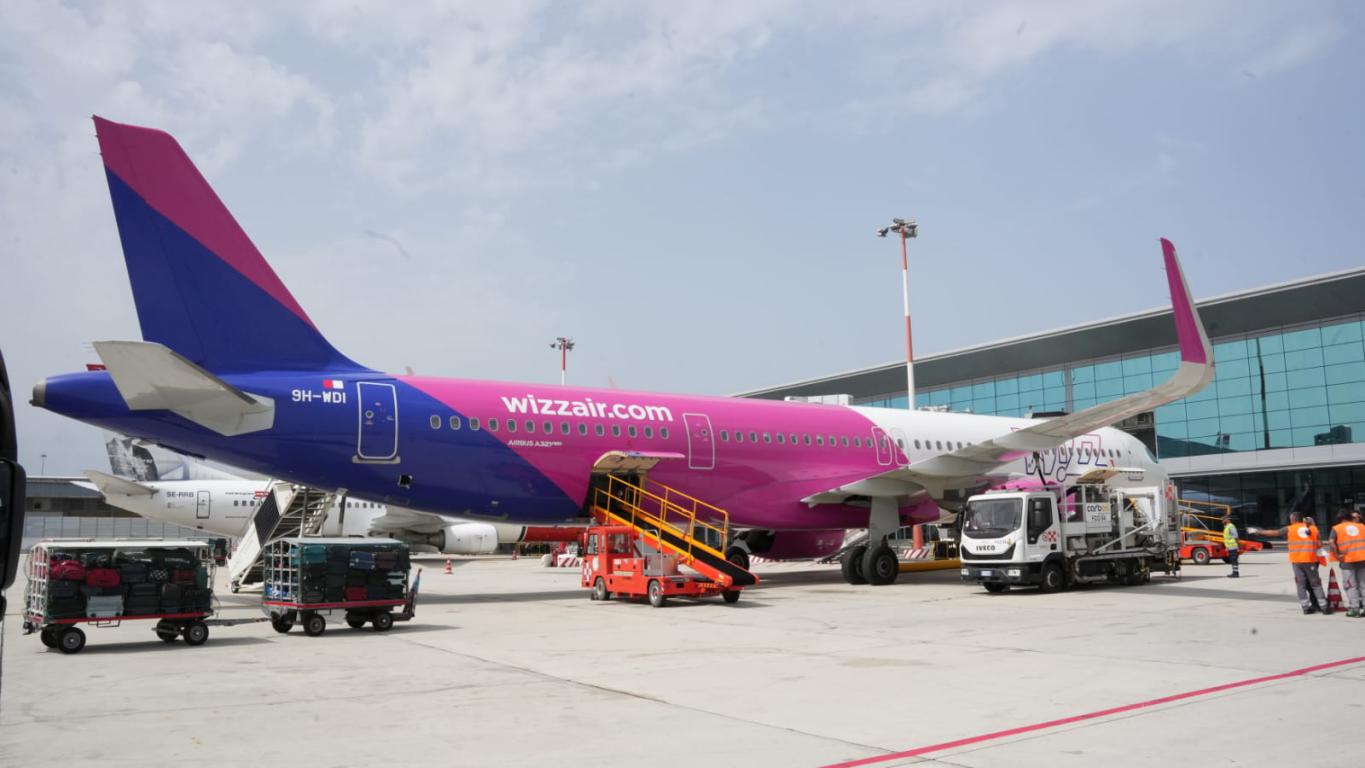 Fiumicino will have Europe's largest airport photovoltaic plant
Ivan Bassato, Chief Aviation Officer Aeroporti di Roma said the arrival of the new aircraft further confirms Wizz Air's desire to continue enhancing the appeal of the Roman market.

"Besides the launch of two additional new destinations for our market, this new arrival generates important growth for the airport business. Performing ground operations in full electric mode are a further step towards sustainability, one of the fundamental pillars of ADR's strategy.  For some years now we have been on the path towards zero CO2 emissions in 2030, and by 2024 Fiumicino will have the largest airport photovoltaic plant in Europe at the side of the runways."