The Garda Trentino area transforms into an even more magical place at Christmas with its many markets.
Christmas decorations in old towns and villages
Between the end of November and to the beginning of January there will be numerous Christmas markets scattered throughout the Garda Trentino area, which transforms into an even more magical place during the winter. The Christmas markets will take place in some of the most beautiful small towns and villages in Italy. In addition to the traditional stalls, old stone stairways, arches, vaults, narrow alleys, and picturesque squares will also be decorated, making these townships even more charming.


Special visits from The Grinch 
The rocky walls of Arco form the backdrop for the splendid Di Gusto in Gusto Christmas market with typical stalls and wooden huts which transforms the historic centre of Riva del Garda into a miniature gastronomic paradise: an invitation to discover the myriad of flavours that this land has to offer. New for 2023: the Grinch House. For the first time, the Bastione of Riva del Garda will be home to the little green creature best known to the world as "the anti-Christmas". The Grinch himself will be present on some days, from 1st December to 7th January, to entertain adults and children in a show filled with Christmas spirit.


Photo Credits: Garda Dolomiti Spa Archive
Complimentary food tastings
From this year guests staying in local accommodation facilities, and who are participating in the festivities, will receive a free drink or a typical dish: an opportunity to the local taste brò brusà, polenta, or one of the many other delectable food and wine options.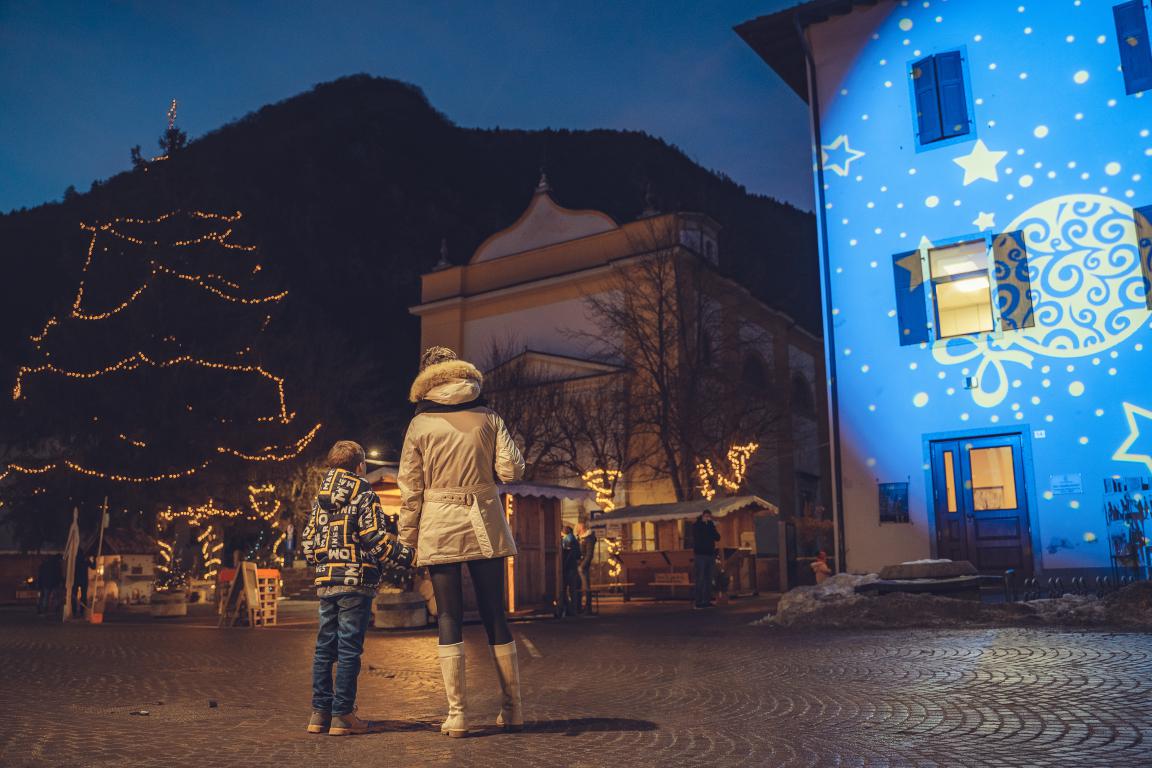 The Markets in detail

25 and 26 November; 2, 3, 8, 9, 10, 16, 17 December 2023
Advent with a medieval charm at Canale di Tenno's market
18 and 19, 25 and 26 November; 2 and 3, 8, 9 and 10, 16 and 17, 23, 26, 29, 30 and 31 December 2023
A miniature nativity scene at the Christmas market in Rango
From 17 November 2023 to 7 January 2024
The Christmas market in Arco with festive treats and musical notes
From 17 November 2023 to 7 January 2024
 A gourmet Christmas with the Di Gusto in Gusto market in Riva del Garda
On 2 and 3; 8, 9 and 10; and on 16 and 17 December 2023
Vite di Luce with sparkling Christmas lights in Santa Messere