The National Gallery of Umbria has reopened in Perugia.  After a year of renovations one of Italy's most important museums has reopened its doors with new spaces and new visitor experiences.
Among the new features two rooms are entirely devoted to the works of Perugino, of which the gallery holds the world's greatest number of paintings. There is also a new section reserved for contemporary art, with pieces by  Umbrian maestros like Gerardo Dottori and Alberto Burri.
A thoroughly modern museum
Tradition and innovation are the two benchmarks for the new exhibition experience. Faithful to its history and its identity, the National Gallery of Umbria is forging its way forward into the third millennium, proving its state-of-the-art credentials in heritage conservation, the safety and security of both people and property, environmental sustainability, interdisciplinarity and the international scope of its research.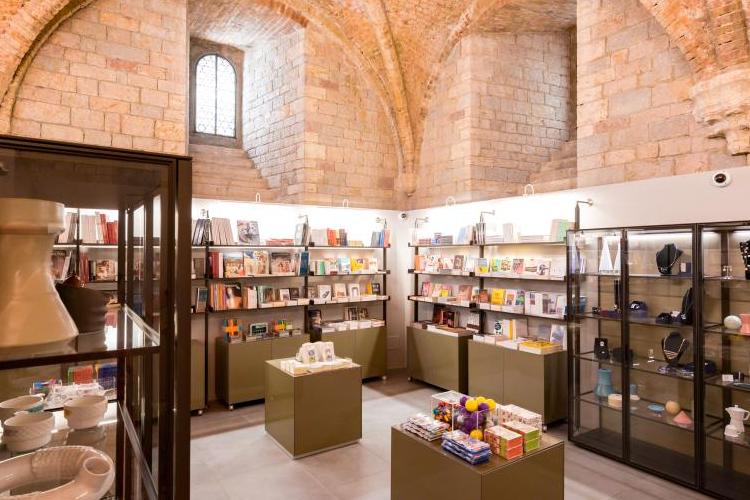 ph credits Marco Giugliarelli
The Museum is custodian to Italy's artistic and cultural heritage"
"Today is a special day for Perugia, for Umbria and for Italy," said Professor Massimo Osanna, Italy's Director General of Museums. "After a year of work a location of excellence, which is custodian to Italy's artistic and cultural heritage, can once again be enjoyed by the public." 
Two rooms with works by Perugino
The National Gallery of Umbria primarily houses paintings of sacred subjects dating from the 13th to the 18th centuries and these are now arranged in a new layout based on the passing of time. Monographic rooms have also been created to narrate the careers of the most significant artists present in the collections. The rooms with the greatest impact are the two dedicated to the most important Umbrian master, Pietro di Cristoforo Vannucci, also known as Perugino.  In 2023 to mark the 5th centennial of his death, Perugino will be celebrated with a series of cultural events.
"We transformed an accessible museum into a receptive museum"
"Rethinking the museum from the foundations meant first and foremost harnessing the ability to keep a firm focus on history and tradition," stressed Marco Pierini, Director of the National Gallery of Umbria. "The challenge we had to tackle was that of transforming an accessible museum into a receptive museum."
A virtual space that recreates missing pieces of artwork
The visitor experience is augmented by a multimedia project developed and created by Magister Art, which provides in-depth information and unprecedented angles on a selection of the heritage on display and includes a virtual space bringing together the missing pieces of certain works that were dismantled in the past. And there is also plenty of attention for the 'green' side, with the Gallery's new hi-tech lighting system fitted with presence detectors that adjust the lighting intensity automatically.   For info: www.gallerianazionaledellumbria.it