The itinerary starts in the south of the Umbria region, at the point where the ancient Via Flaminia entered from the Latium region. It then crossed the entire region in a straight line from Otricoli to Scheggia. The Via Flaminia was inaugurated in 220 B.C.by Gaius Flaminius to connect Rome to the Adriatic coast, and today the modern main road still follows many stretches of the ancient route.
Stop in Otricoli to discover eight centuries of history
If you imagine yourself following the same stages that marked the Roman conquest of this part of Italy, your journey will begin in the Otricoli Archaeological Park. On one stretch along the river Tiber it encapsulates eight centuries of history. There is a guided pedestrian path and green areas with services in which to stop and relax.
Will I turn left or right? 
Resuming the journey towards Narni the ancient consular road forks and you have to choose between two directions. One is the straight stretch towards Carsulae, while the other road was built later and passes through Terni and Spoleto before reconnecting with the older road at the ancient Forum Flaminii near Foligno.
The archaeological park of Carsulae and hand-rolled pasta
The first route is shorter and easier, but then you have to take the Via Flaminia in the direction of San Gemini, a charming hill town. Just beyond this medieval town there are signs for the Archaeological Park of Carsulae, the Roman municipality on the ancient Via Flaminia. Before or after the visit you should make time to enjoy a tasty dish of the typical local picchiarelli, a hand-rolled pasta served with a generous helping of spicy sauce.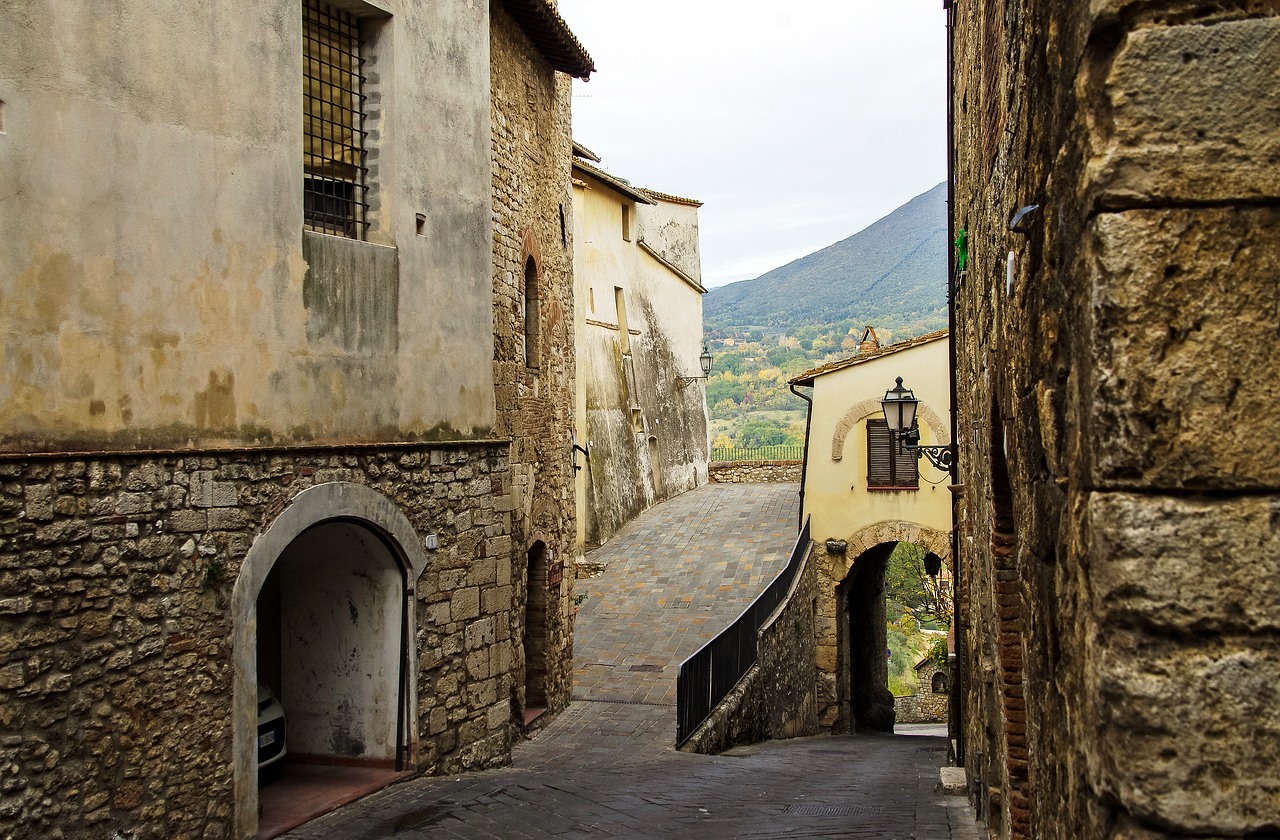 Over the Appenine mountains towards the Adriatic coast
There is still quite a way to go before reaching Bevagna. Just beyond this village the two branches of the Via Flaminia join again as they advance into the mountainous Apennine sector. Passing through the Monte Cucco Park the Flaminia leaves Umbria and crosses the Scheggia Pass on its way towards the Adriatic Sea.