Remember the good old days when the word ghost immediately brought to mind Patrick Swayze and his great performance in the 90s cult film? Nowadays the word ghost rhymes with flights, and is one of the many downsides of the pandemic. Not just for its negative impact on strained airline budgets but - alas even more so - on our increasingly fragile environment.
In order to hold on to their precious airport slots EU regulations require airlines to use a fixed quota, the so-called use-it-or-lose-it rule. Usually hovering around 80%, the pandemic has brought slots down to 50%, though this summer, with a recovery of travel, they should rise to 64%.
Airlines are proud of their commitment to the environmental sustainability of their business, but they now they are having to turn a blind eye to the waste of fuel and the consequent pollution of our skies. The EU  - that same Europe of the Green Deal that aims to become the first climate-neutral continent by 2050 - has quite a different view, saying that consumers need to be protected from cancellations and other such inconveniences. 
In the meantime, with the pandemic still not over, and the demand for travel well below pre-crisis levels, the number of carriers stepping up ghost flights (i.e. with practically no passengers) continues to grow. The question is, can we really afford to go on operating unnecessary flights in a world increasingly pressured by pollution and the climate emergency?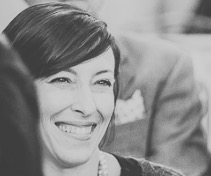 Mariella Cattaneo
Journalist