The exhibition Cagli and Federico - archive documents and paintings by Giovanni Santi in the Church of San Domenico in Cagli, in the province of Pesaro and Urbino, is open until 30 November.  Giovanni Santi was the father of the Renaissance painter Raphael Sanzio.
Promoting the province of Pesaro Urbino
The exhibition is organised by the Municipality together with Confcommercio Marche Nord, as part of the tourism promotion and enhancement Itinerary of Beauty (Itinerario della Bellezza) project of the province of Pesaro Urbino. With the support of deputy mayor Benilde Marini and Confcommercio's director Amerigo Varotti, it is part of the  Cagli and Federico celebrations to mark the 600 years of the birth of  Federico da Montefeltro, the Duke of Urbino. 
Raphael's father painted the Tiranni Chapel
The church of San Domenico was chosen as the exhibition venue both for the quantity and the quality of the paintings it contains, and for its link with Raphael's father, Giovanni Santi. In fact it contains the paintings Santi did for the Tiranni Chapel among which a head depicting the Martyrdom of Saint Sebastian.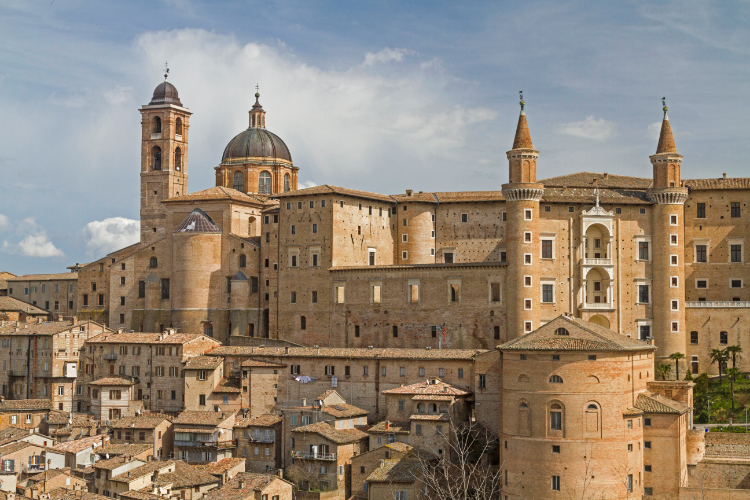 "This head of St Sebastian is by far the most beautiful work of a much under-rated painter, Giovanni Santi Raphael's father, - said Amerigo Varotti. - It was found in the 1800s under the lime with which they had covered the interior of the church back in the 1500s at the time of the plague. There are also showcases displaying interesting original writings of the Montefeltro family sent to the bishops of Cagli". The exhibition can be visited until 30 November every day from 10 a.m. to 1 p.m. and from 3 p.m. to 6 p.m. The entrance ticket is €3. It is also possible to purchase a €6 discounted cumulative ticket that also allows entry to the Fossombrone Art Gallery.  For information