Waking up at dawn to plow down snowy slopes and catch the sunrise in Italy's Val di Fassa is the perfect gift to start Valentine's Day. Then stop in a high-altitude refuge for a super breakfast. The Trentino Ski Sunrise event is planned for Monday 14 February to celebrate this most romantic of days in the Buffaure ski area which is accessible from Pozza di Fassa. This little town is about 60 kilometres northeast of Trento, in Italy's Trentino-Alto Adige region.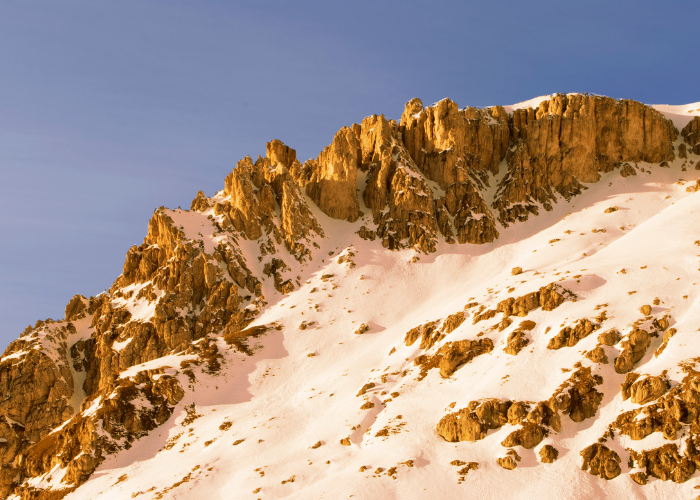 Chairlifts up to 2,354 metres and a traditional breakfast 
Participants will meet at 6.30 a.m. at the Pozza-Buffaure cable car. From there on foot, or on skis or ski boards, they will take the nearby Col de Valvacin chairlift up to the El Zedron refuge at 2,354 metres. Here the Pozza School ski instructors will join them as the sun starts to rise. After this recharge of positive energy those who wish can descend together with the instructors along the red Valvacin run and then return to the refuge by chairlift. Here they will enjoy a traditional breakfast of local cured meats and cheeses, honey, yogurt, eggs and the Trentino's famous apples.

Sleeping in chalets with panoramic views
The views are spectacular over the Val San Nicolò and Val Jumela valleys and the most beautiful Dolomite peaks - from the Sassolungo to the Sassopiatto, the Marmolada, the Catinaccio and the Sella Group. At 8.30 the other lifts will open and it's time to tackle the other slopes in this beautiful ski area or take the Sellaronda route. And to make Valentine's Day even more special, the Buffaure also offers high altitude overnights.  The choice is between the Baita Cuz, a chalet with beautiful panoramic rooms and an outdoor barrel sauna on the terrace facing the Catinaccio, or the Buffaure Refuge at 2,050 metres.
Special prices for children
The Trentino Ski Sunrise experience at Buffaure is priced at €40 for adults and €25 for children from 6 to 12, while it is free for children under 6. The price includes the gondola ride and the two chairlift rides (including the return for pedestrians), the support of the ski school instructors and breakfast at the refuge.