Explore the heart and history of this stunning northern Italian city with the Visit Ferrara, tourism promotional agency which, up to 26 December 2021, is offering free guided tours of the city's historic centre, a UNESCO World Heritage Site.
Tours are on Saturday afternoons and Sunday mornings
The Talking about Ferrara guided tour starts on Saturdays at 3.00 pm and on Sundays at 10.30 am and introduces the Renaissance soul of the city. And for tourists staying in one of the affiliated hotels the tour is free.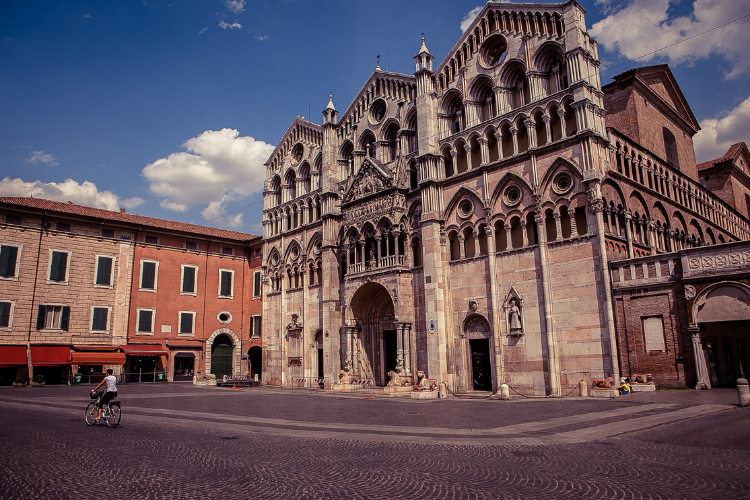 Medieval and Romanesque-Gothic monuments
Starting from the Este Castle, the symbol of the city with its ancient moat, the visit continues on to the Medieval square where you can admire the Romanesque-Gothic Cathedral and the Town Hall, and then wander along the ancient streets of the San Romano and Delle Volte districts and see the city's three synagogues. 
Book your free tour on the Visit Ferrara site 

Twenty city hotels are offering this free tour and they can all be booked directly on the Visit Ferrara website. And for anyone who is not staying in one of the affiliated hotels the tour is available for €8.