Eco-sustainable  holidays in the Dolomites using soft mobility are a perfect choice for anyone looking to holiday in the Val d'Ega.
Not only are doing themselves a favour, they are also helping the planet by choosing a destination that has long embraced tourism and an eco-sustainable lifestyle. This destination is green from every angle, and you can practically forget that you have a car thanks to the Mobile and Guest Pass that allow you to use 18 ski lifts and public transportation, all of which goes towards minimizing the environmental impact and promoting a stay in total harmony with nature.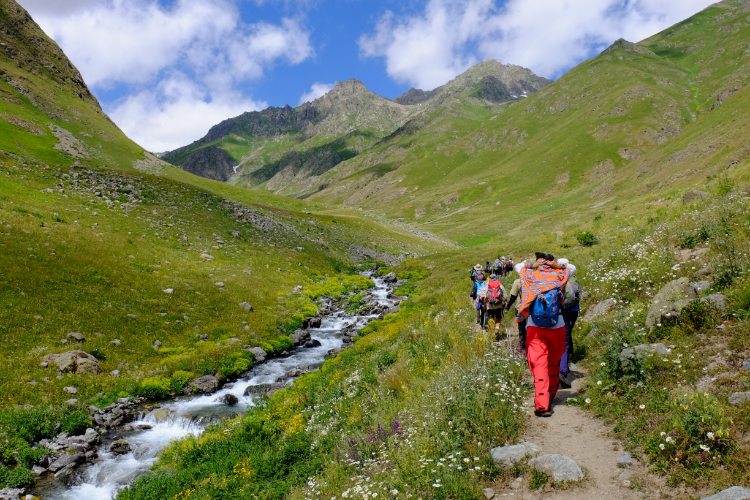 Photovoltaic systems to reduce C02 emissions
With five hydroelectric plants providing electricity to over 5,000 households and businesses without emitting CO2, and two district heating plants fueled by local biomass, there are annual fuel oil savings of approximately 1.2 million litres. Some 36 holiday accommodations use solar panels or systems powered by wood chips or pellets to heat the water and rooms, and 27 generate their own electricity, heating the water and their premises by using photovoltaic systems.
Geothermal energy heats a mountain refuge
At present this green corner of the UNESCO World Natural Heritage Site can boast four hotels that have signed up to the 2025 Climate Neutrality Pact. These properties are measuring their CO2 footprint annually in order to reduce or compensate for it as much as possible. Carezza Dolomites, the first privately managed ski area to sign the Agreement, is following suit. And this green chapter would not be complete without mentioning the Oberholz refuge at 2096 metres asl, a true marvel of eco-sustainable design that towers over the slopes from which it takes its name and is heated entirely by geothermal energy.
Unlimited rides
The Living the Dolomites with Soft Mobility programme, which is valid up to 1 November 2022, is aimed at anyone who wants to delight in the mountains of the Val d'Ega without driving, but by taking advantage of the free public transportation in the Alto Adige region, including unlimited rides on the Catinaccio, Latemar, and Sciliar ski lifts.

The package
The package includes 7 overnight stays, 7 days of Guest Pass Val d'Ega unlimited use of public transportation throughout South Tyrol, the 5-day Mountain Pass with unlimited use of 18 lifts, the Tappeiner hiking map & MTB map. And there is also a bonus for those arriving in the Val d'Ega with low-emission vehicles such as trains and buses.
Prices start from €232,50 per person in apartments.