Some 30 incoming operators from the Marche region, members of Inside Marche Live, and the Lindbergh Hotels & Resorts chain, have formed a partnership to promote tourist arrivals.
A partnership to promote the region
The project starts with a proposal of reduced rates for bookings made through Inside Marche Live members for the Lindbergh Hotels & Resorts chain's hotels. The aim is that of promoting the Marche region by offering quality services and hospitality to tourists, also in view of the upcoming  Pesaro Italian Capital of Culture 2024.
Organizing events and educational tours
For Inside Marche Live and Lindbergh Hotels & Resorts this new partnership will go hand in glove with projects aimed at boosting the Marche region's image in Italy and around the world. The focus will be on actions aimed at enhancing the attractiveness of the territory by organizing events, tourism promotions, participatng in workshops, fairs and meetings, and through marketing and communications both on and offline, as well as the organization of educational and media tours.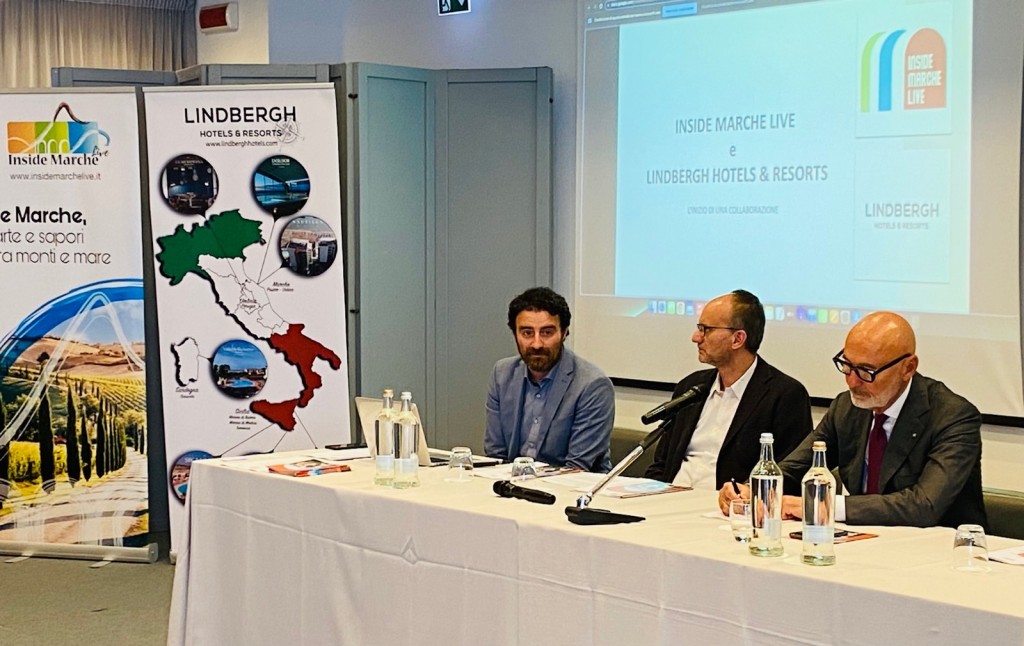 Pesaro will be Italy's Capital of Culture in 2024
"To mark Pesaro2024 we thought it would it be a good idea to bring together quality accommodation facilities such as those of the Lindbergh chain with inbound tour operators who promote the Marche as a destination," says Federico Scaramucci, president of Inside Marche Live. - Our commitment will be very focused on digital, and on packages and offers for both Italy and worldwide.  We have just heard that a new Ancona-Paris Orly route will have its inaugural flight on 27 May."
"This is a new opportunity for us to stimulate demand"
"On our Pesaro municipal platform we will feature the history and culture of our area, as well as its food and wine to make local products known," said economic activities municipal councillor for Pesaro Pesaro, Francesca Frenquellucci."This is a new opportunity for us to spread the word about the region and stimulate demand. Some 85% of the summer holiday turnover is generated by Italians in the main travel destinations. We must create new interest in the Marche region, with the institutions and local businesses working together on promotional campaigns," says Nardo Filippetti, President of Lindbergh Hotels & Resorts.