Discover Lignano Sabbiadoro's sea, art and food with Sea&Taste, a series of excursions and guided tours combining the art and excellence of the Friuli Venezia Giulia Wine and Flavours Trail.  
Walking and cycling tours and food and wine tastings
This is a secret Lignano Sabbiadoro, made of places, sculptures and colours, that deserve to be experienced. Such as the marvellous mosaics that are liberally scattered along the promenade. But Lignano has more to offer: from the guided tours of the Sea & Taste programme that combine walking and cycling tours accompanied by experts, to delicious tastings of the products on the Friuli Venezia Giulia Wine and Flavours Trail.
The villas, mosaics and sculptures of Lignano Pineta 
Guided walking tours on 12, 19, 26 July and 2, 9 and 30 August feature the art forms of the present and the recent past that have made the seaside resort of Lignano Pineta famous. Lignano Pineta's visionary spiral-shaped plan was designed by architect Marcello D'Olivo and it has pine forests dotted with large villas like the circular-shaped Villa Mainardis, one of the most important 20th-century beachside buildings in the entire Mediterranean. Then there is the Parco del Mare, an open-air urban container of sculptures and installations by leading Italian and international artists.
The streets of history of Lignano  
Walking and cycling routes on 8, 15, 22 July and 5 and 26 August are a way to discover the history and origins of Lignano Sabbiadoro. Accompanied by a guide visit the first wooden bathing establishment, Art Nouveau buildings and various projects and insights that have made this one of the most popular seaside resorts on the Adriatic. Along the itinerary traces of the past are also to be found in the oldest sacred vestiges, such as the little church of Santa Maria del Mare. The tour ends with an aperitif-tasting at one of the Friuli Venezia Giulia Wine and Flavours Trail venues.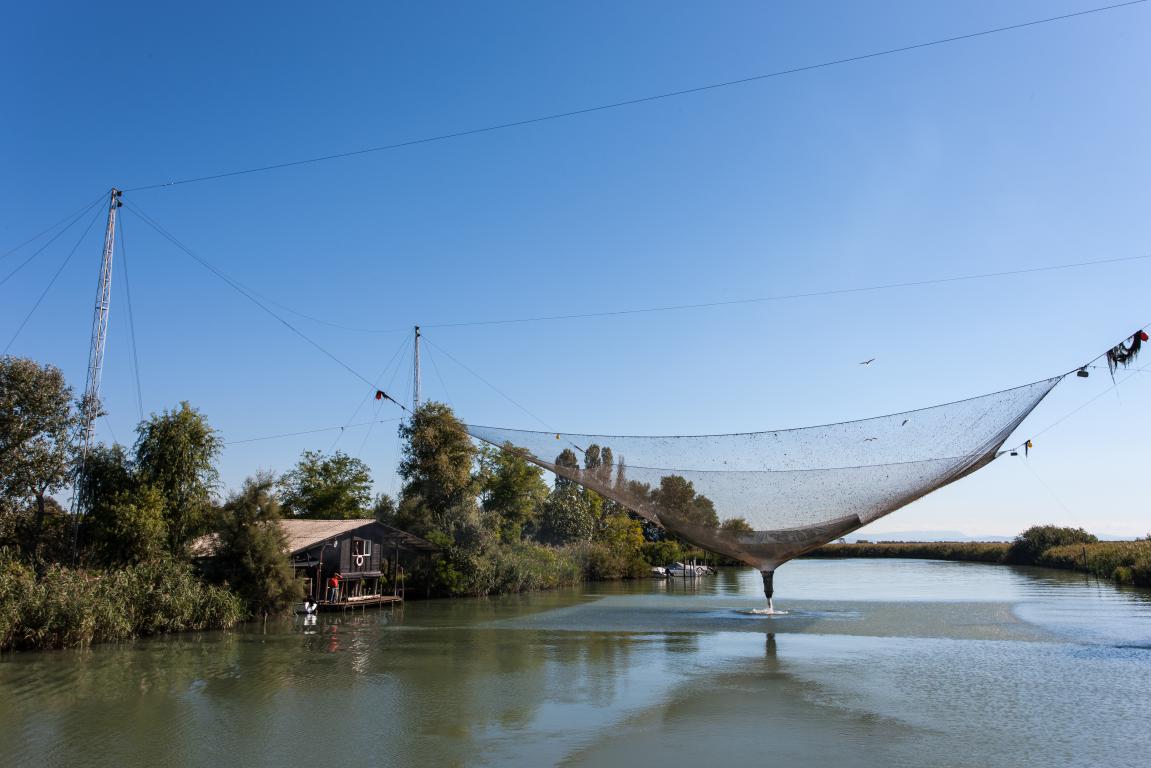 Discover the lagoon and Aquileia
These excursions are part of the Sea&Taste programme of activities, which can be viewed online, combining sea-related historical and cultural experiences with the products of the Friuli Venezia Giulia Wine and Flavours Trail. In addition to the new, purely city, excursions Lignano also offers, routes to discover its lagoon, treasures such as Aquileia or some of Trieste's wonders. Prices: €5 for children, €15 for adults. FVG Card holders: 50%.
For more information:  https://www.lignanoholiday.com/it/escursioni-e-natura