The captivating display of autumn foliage in the Veneto region's Belluno Dolomites offers a serene escape, and with culinary delights.
Autumn foliage in the Belluno Dolomites 
Beech trees, white and spruce firs, larches, and maples come together to weave a tapestry of colours across the autumn forest of the Belluno Dolomites. This palette of colours blends harmoniously, creating a mesmerising landscape of foliage. In the Tre Cime Dolomiti Tourist Consortium, in the evocative atmosphere the silence is occasionally punctuated by the haunting bellow of deer during their mating rituals and also by birdsong.


Misurina's landscape and Malga Maraia'a culinary delights
The beech trees take on a distinctive bronze hue during autumn, their leaves ranging from fiery red to rich maroon. Embarking on a journey from Misurina to Malga Maraia allows you to marvel at these majestic trees on a trail that starts near Albergo Cristallo di Misurina and stretches 9 kilometres with an elevation difference of 400 meters. The rewarding ascent unveils the captivating panorama of the Marmarole and Cadini di Misurina, accompanied by the culinary delights of Malga Maraia.
Somadida Oriented Nature Reserve: a haven for wildlife
In the Somadida Nature Reserve in the Dolomites, meandering along flat, accessible paths, visitors will delight in the  tranquil habitat with lakes, vast meadows, and rugged peaks hosting an array of wildlife. Keen observers can catch sight of the graceful kestrel, soaring buzzards, and even the majestic golden eagle.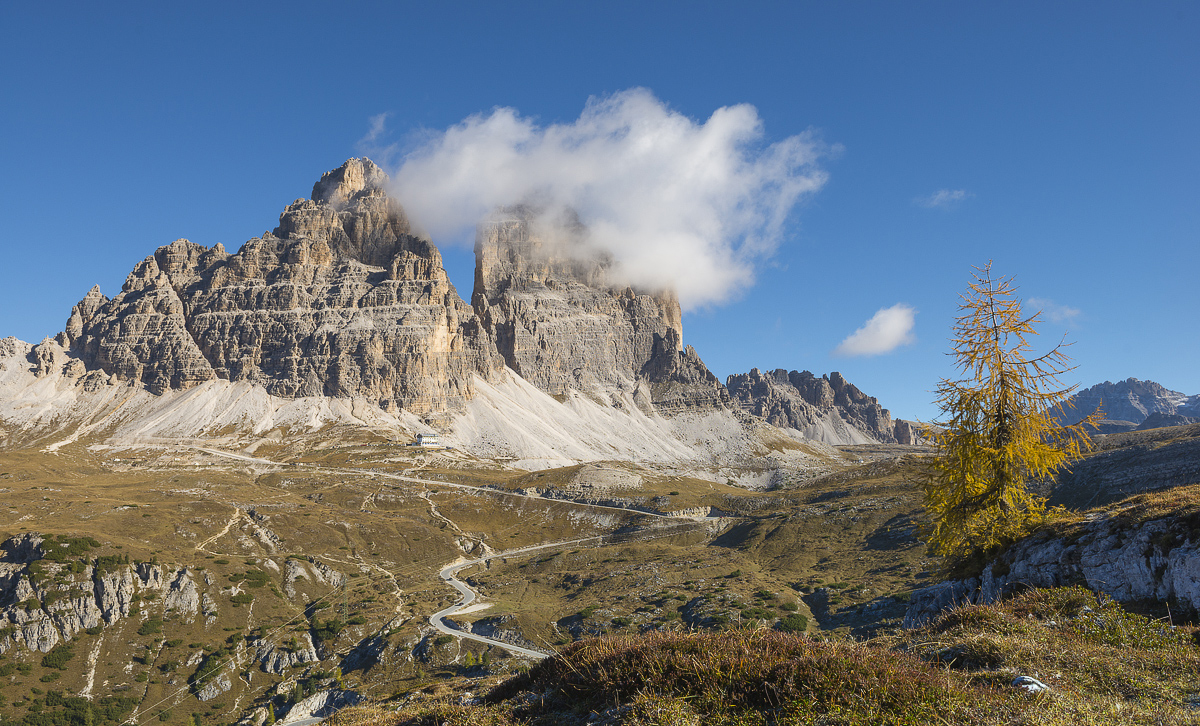 Tre Cime Dolomites: unhurried, authentic tourism 
Nestled within the heart of the Belluno Dolomites, a holiday here is a genuine retreat, an embodiment of unhurried tourism set against untamed landscapes where nature takes centre stage. Unlike bustling resorts and crowded slopes, you find a realm of authenticity and serenity in the Tre Cime di Lavaredo, Auronzo, and Misurina.

For information: www.auronzomisurina.it.