Casa Baglioni Milan's construction site hosts an art exhibition inaugurated during Milan Design Week.
The exhibition called In-Between Art is an itinerary created by the Spagnulo & Partners Studio featuring works of four international artists from the Stefani Trust Collection-Fondo Arte: Enrico Castellani, Agostino Bonalumi, Anne Imohof, and Giulio Paolini. The hotel spaces are inspired by 1960s Milan art and design, with a play of light and shadow like Castellani's stretched canvas, as well as the use of neon and colours.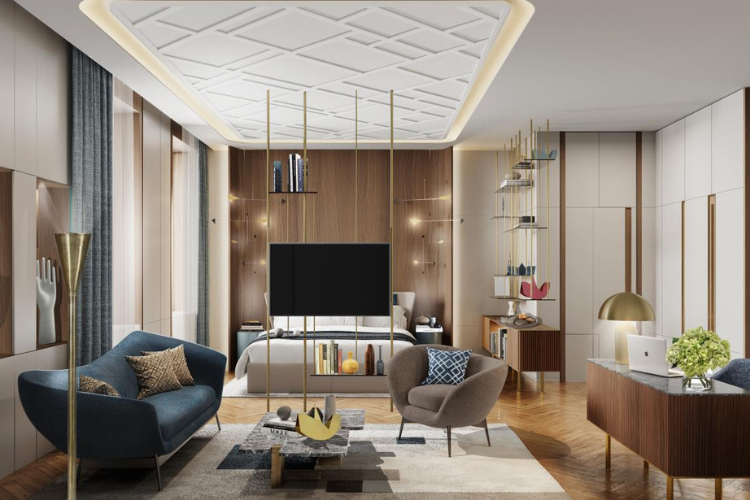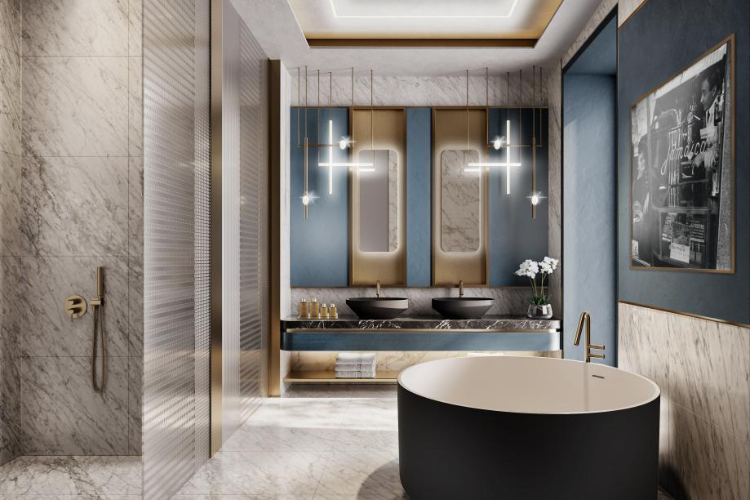 Luxury and family hospitality
Casa Baglioni, the new 5-star luxury boutique hotel in Milan will open its doors in the heart of Brera at the end of November. Spagnulo & Partners also designed the hotel, which will have 30 rooms, six suites, a restaurant designed by starred chef Claudio Sadler, and a wine cellar.


"There is no reception - explains communications and client manager Alessandra Carbone -guests will be welcomed as in a living room, the concept is one of luxury and family hospitality."  
Entering the history of art books
The current exhibition expresses a hospitality experience even before the opening of the hotel explains senior partner Federico Spagnulo "These characters will enter the history of art books, they made the story of Sixties informal painting and design in a Milan when projects were a whole with art and architecture."