Nestled within a serene oasis, Tenuta de l'Annunziata is just 20 minutes from Lake Como.
A Relais with twenty rooms 
Located not far from Como and from its lake, Tenuta de l'Annunziata offers a harmonious blend of four distinct elements: the Relais (featuring twenty rooms), the Quercus Restaurant, the Wellness Farm, and the Bioenergetic Forest. This forest has forty trees whose bioenergy fosters an environment conducive to lowering overall stress levels and enhancing well-being.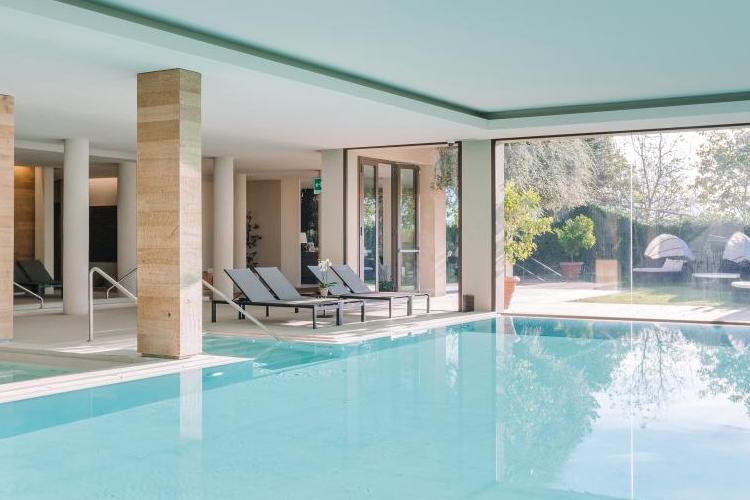 A unique Bioenergetic Forest
The wellness services have been meticulously designed to provide guests with a holistic journey, offering a comprehensive choice of treatments and practices. These go from forest therapy in the Bioenergetic Forest, to the Spa and the beauty and wellness treatments available at the Wellness Farm. Additionally, a groundbreaking addition this year is the revolutionary Relooker Image consultancy service, an exclusive opportunity, on reservation only, for those seeking a genuine new look.
Plants with therapeutic benefits
As well as physical well-being Tenuta de l'Annunziata recognises the importance of nurturing the mind and the spirit and its sprawling 13-hectare Bioenergetic Forest -  the largest in Europe - invites visitors to enjoy forest therapy and forest bathing. Drawing inspiration from the ancient Japanese practice of Shinrin-Yoku, forest bathing involves leisurely walks through the woods, guided by nature's scents and hues and encountering forty designated plants, each offering its own therapeutic effects.