Valdichiana Living in Tuscany is the clear winner when it comes to choosing dream wedding locations and planning the most beautiful day of your life.
It's not always easy to decide where you want to hold your wedding reception because you want everything to be flawless and memorable. So why not get married in Tuscany's Valdichiana region?
A region known for its landscapes, foods and wines
We're in southern Tuscany, a legendary region known for its landscapes, villages, and delicious food and wines. A delightful setting in which to celebrate your very special day, with endless exciting and memorable experiences to be enjoyed also by your guests before, during, and after the ceremony.
Valdichiana Living. An expert in tourism hospitality
The local tourist board has entrusted its Wedding in Valdichiana programme to the Valdichiana Living wedding agency, which has truly privileged access to many of the most stunning locations in the area. It also works with carefully selected local companies that have in-depth knowledge of the area, having been at the forefront of tourism hospitality for 20 years.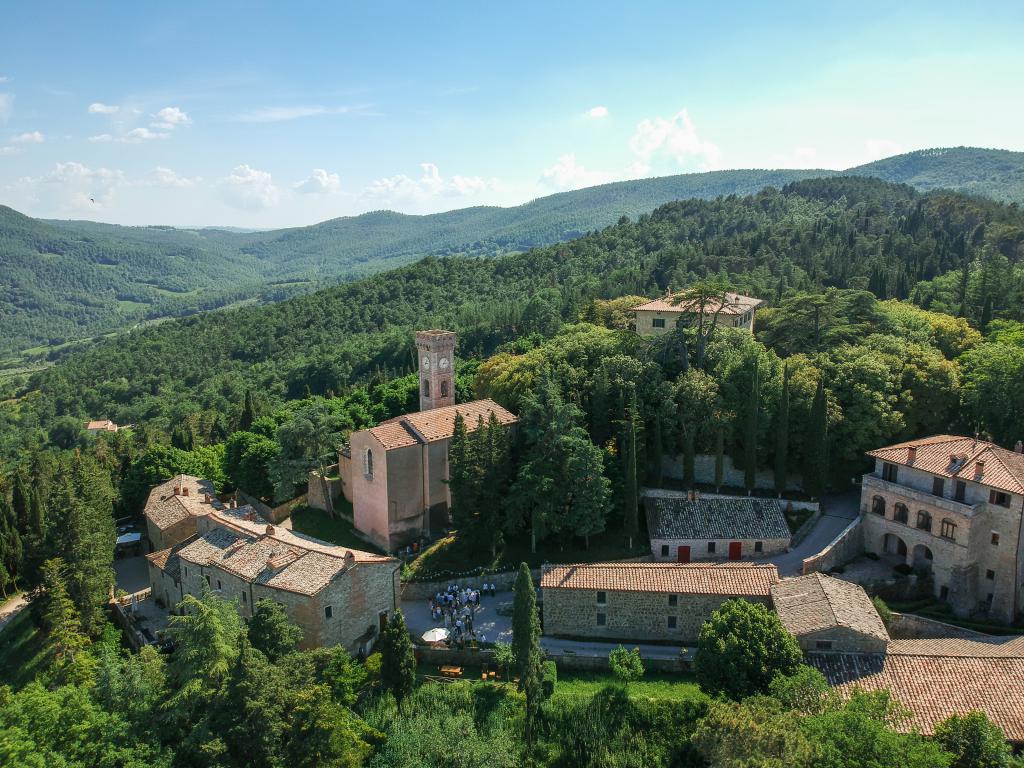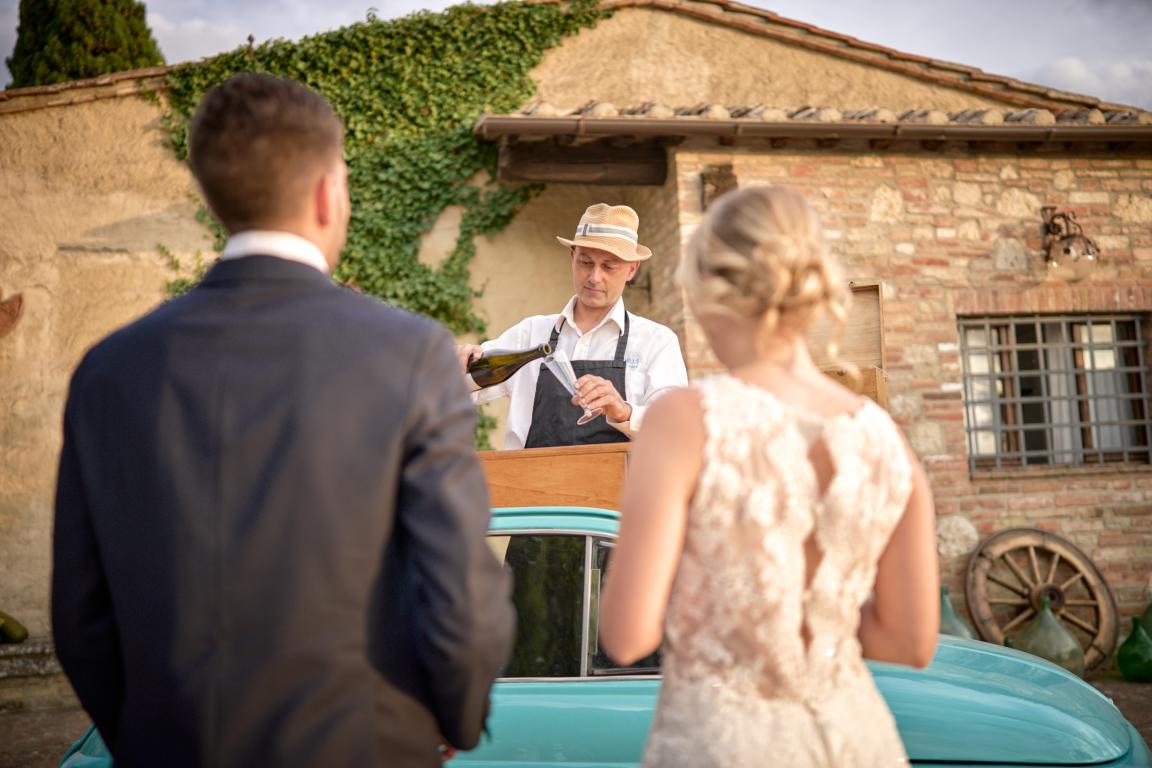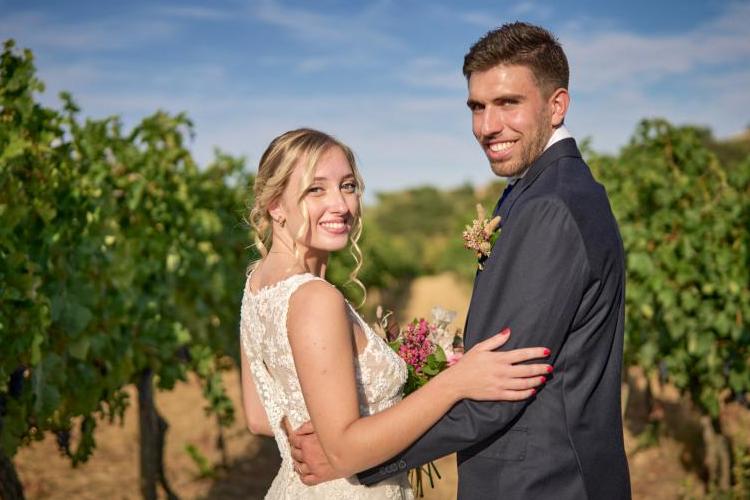 Village churches and intimate venues 
Whether it is a religious or a civil ceremony in the Valdichiana Senese the Wedding in Valdichiana programme has a range of options in small towns like Cetona, Chianciano Terme, Chiusi, Montepulciano, San Casciano dei Bagni, Sarteano, Sinalunga, Torrita di Siena, and Trequanda.. The newlyweds will be welcomed in the village churches and for civil ceremonies, also in more intimate venues like Camporsevoli in Cetona. This ancient mediaeval village is steeped in history and perched on a hilltop.  
Banquets in fairy-tale settings with local specialties  
On your wedding day the menu is all important and at the Il Patriarca in Chiusi Michelin-starred chef Katia Maccari has created an exciting menu that focuses on the excellence of local specialties, like the famous Chianina beef.   Her culinary prowess can be sampled in the hotel or its gardens, in one of her restaurants, or wherever you choose to celebrate your wedding. The cuisine in the 11th-century Castello di Fighine in San Casciano dei Bagni is also Michelin-starred, and the fairy-tale setting blends with the typical Tuscan menu and with the precious fabrics and materials used in the castle's magnificent interiors.
Al fresco wedding celebrations
The Valdichiana Senese is also perfect for al fresco weddings like those at the Casanova dei Fucoli riding school in Chianciano Terme. Then there are the vineyards and olive groves that surround the Relais Ortaglia in Montepulciano and the Fattoria del Colle in Trequanda, both of which are famous for their wines. And for the wedding night there is the romantic and aristocratic Grand Duke's Chamber, which was the secret hideaway of Pietro Leopoldo Grand Duke of Tuscany and his lover Isabella at the end of the 18th century. Valdichiana Living will also recommend activities like wine tastings, biking trips and the best locations in which to relax and enjoy the region's famous thermal waters.