Experience Venice with the eyes of a native with The Luminaire's immersive journey into the beating heart of the floating city during the prestigious Biennale exhibition, this year entitled The Milk of Dreams.
For the event, which will run from April to November, and feature works by over two hundred artists from 58 countries, the new UK-based luxury travel company is reinventing the concept of cultural and stimulating travel with a personalised journey in the company of a truly remarkable Venetian. 
A renowned architect and Venice native accompanies guests
The Luminaire's Venice Biennale journey has a suggested timeframe of May or June 2022, and an ideal length of one week. Home will be a luxury suite in one of Venice's most prestigious hotels and renowned architect, author and Venice native Francesco Da Mosto will accompany guests, starting with a welcome dinner at one of his favourite Venetian restaurants.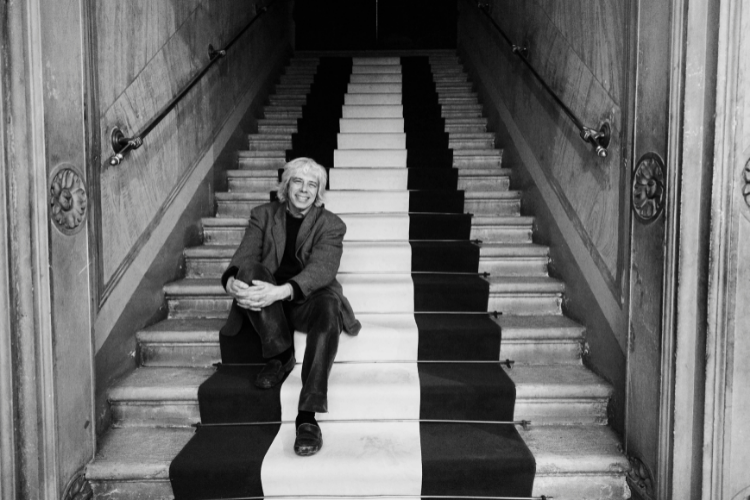 Francesco da Mosto
Expeditions on the lagoon and to hidden corners of Venice
The week will unroll with a special evening at the La Fenice Opera House, and viewings at the Accademia Art Gallery and the Peggy Guggenheim Museum with art historian Giulia Martina Watson. There will also be visits to master artisans as they restore priceless treasures and artworks, and an intimate look into the city's greatest landmark, St Mark's Basilica. Da Mosto will accompany guests for expeditions on the lagoon and to hidden corners of Venice for a true insider's view of the city, its history, its people and customs, its food and wines. 


Journeys to Antarctica, Florence, Japan and Cairo are planned
Also on The Luminaire's 2022 schedule, the Antarctica with Sir Ranulph Finnes, the world's greatest living explorer and a photographic expedition with the famous photographer Sir Don McCullin. Florence, Paris, Japan, Cairo and Luxor are also planned, but The Luminaire will create personalized experiences in any cultural hub in the world, designing journeys that explore the individual interests of each of its guests. These one-off travel experiences are for people who want to make their travel passions come true, and include private access to select locations and properties, bringing cultural and educational travel to new levels of specialization as they reveal the world through a new and exciting lens. 
"Our mission is to make intellectual travel cool"
Adam Sebba, the Luminaire's co-founder and CEO, who has worked over a 20-year career in luxury travel and fashion says:


 "We've built the Luminaire for a new archetype of traveller. We know the next generation has a strong passion for knowledge, expects and values deep personalisation, and has a wide and eclectic range of interests. Our mission is to make intellectual travel cool, and we don't see anyone else doing that." 

For more information visit the website: https://www.theluminaire.com