The historic Treno di Dante in the footsteps of the great Italian poet, travels between Emilia-Romagna and Tuscany.
This year, from 4 June to 10 July and from 27 August to 1 November 6,922 passengers boarded the train belonging to the Italian State Railway's Centoporte Foundation. The train is one of the symbols of Italian railway locomotion inspired by the diligences of the early 20th century, and it retraces Dante Alighieri's journey along the 136 kilometres separating Florence and Ravenna.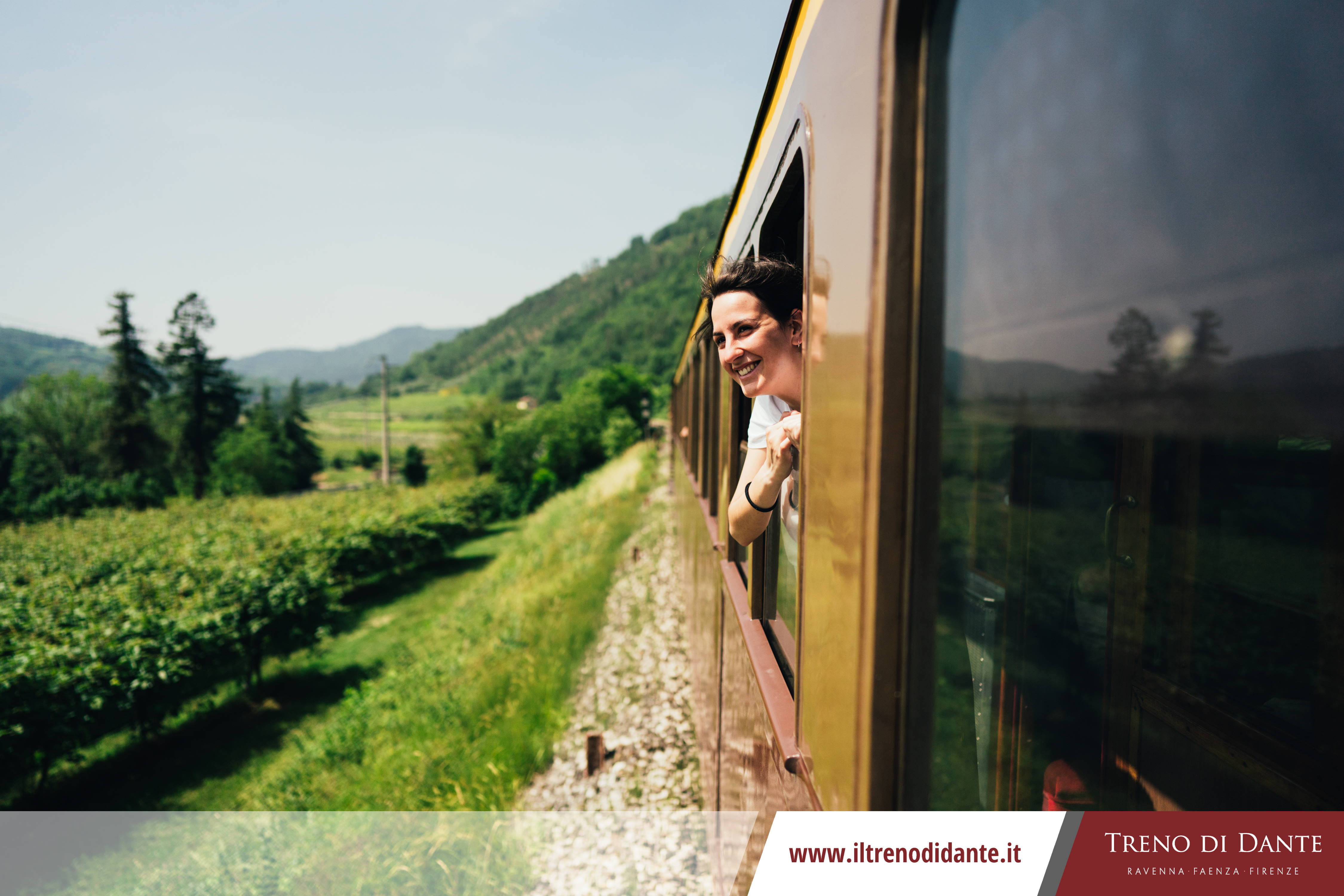 Trains are scheduled for Easter, April-May and September-October 2023
With passenger numbers up +37.5% over 2021, and the entire train sold out in the second part of the season, the organisers are already planning  the 2023 edition. The train will start again at Easter and run in April-May, as well as in September-October. And there will be two special "cruises" of three days/two nights in Emilia-Romagna, to discover the art, cultural and traditions of important art cities like Ravenna.


"This is an excellent balance," says Andrea Corsini, regional councillor for tourism, transport, and commerce, "thanks to the teamwork of local authorities, local players like the Emilia-Romagna APT, and the Tuscany Tourism Promotion Agency."
"An itinerary of great interest for visitors, particularly foreign guests"
"For the second year in a row the Treno di Dante has allowed visitors to discover the Tuscan-Romagna Apennines," says Luigi Cantamessa, general manager of the FS Foundation." "The train is a link between areas that are on an itinerary of great interest for visitors, particularly foreign guests," said Massimo Bucci, president Il train of Dante Srl.

Dante's train is a project that has been developed in collaboration with the APT Services Emilia-Romagna and the Tuscany Tourist Promotion Agency using historical trains from the FS Foundation.

For more information: www.iltrenodidante.it