The Ast Group has taken over the Aqua Montis Resort & Spa in the ski resort of Rivisondoli in the Abruzzo region.
In the heart of the Alta Val di Sangro, less than two hours from Rome and Naples, Rivisondoli's 4-star Aqua Montis Resort & Spa hotel now belongs to the Ast Group, already temporary manager of the property, and owner of the central Adriatic's leading complex, the Salinello Village in Tortoreto.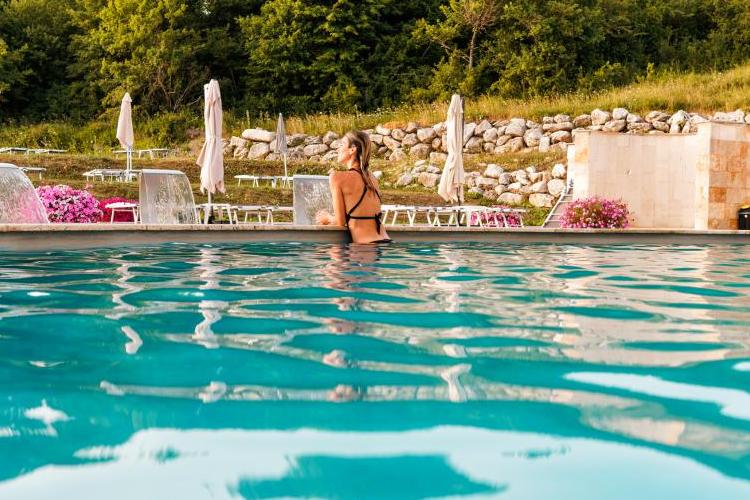 Up to 200,000 guests annually
The Aqua Montis Resort & Spa is a 63-room property on an area of over 13,000 square metres, and includes suites with Turkish baths and hydro-massage, as well as a wellness area with heated indoor and outdoor pools, a massage area, a Finnish sauna and a Turkish bath. There is also a restaurant, a lounge bar, and a large playground with children's entertainment. The resort is capable of accommodating no less than 20,000 guests per year and employs some 100 full-time staff.
Promoting social and environmental sustainability
The operation was made possible thanks to the collaboration of the Banca di Credito Cooperativo di Roma, which supported the Ast Group in the acquisition that was managed by Vincenzo Moccia. Active in the tourist hotel industry for over 40 years, the Ast Group is a promoter of social and environmental sustainability. A leading player in the Abruzzo region, it guarantees over 200,000 tourist arrivals annually and with its two properties, with an overall 500 staff members, it is headed by Francesco Milazzi, a Roman manager with extensive international experience.