Unique log art, friendly bells and a music festival are all featuring in Mezzano di Primiero this summer.


An interesting art form using wooden logs, called canzei in the local dialect, is making waves in Mezzano di Primiero, one of the Borghi più Belli d'Italia, in the shadow of the Dolomites in Trentino 90 kilometres from Trento. Along alleyways, on balconies, in the small squares and courtyards of this little town the traditional stock of winter logs is used for the Cataste e Canzei exhibition. Every year artists and students come here to create their installations, using the technique of stacking wooden logs one on top of the other, and turning Mezzano into an extraordinary open-air museum. 


Mezzano Ph credits Ruggero Alberti
Mezzano's townspeople act as guides for visitors  
The town is a sort of reservoir of Alpine life, and the invitation is to discover Mezzano Romantica using the indications of the tourist posters (and an App) that help visitors discover its charms.  Red, the symbol of love, is the colour chosen for the logo of Mezzano Romantica and for the signs, to remind us that in Mezzano everything comes from the heart. And red is also the colour chosen for the chairs placed around the town. When a tourist rings the bell he or she finds on a chair, a resident arrives, sits down with the visitor,  and tells them all about the town and what they should not miss.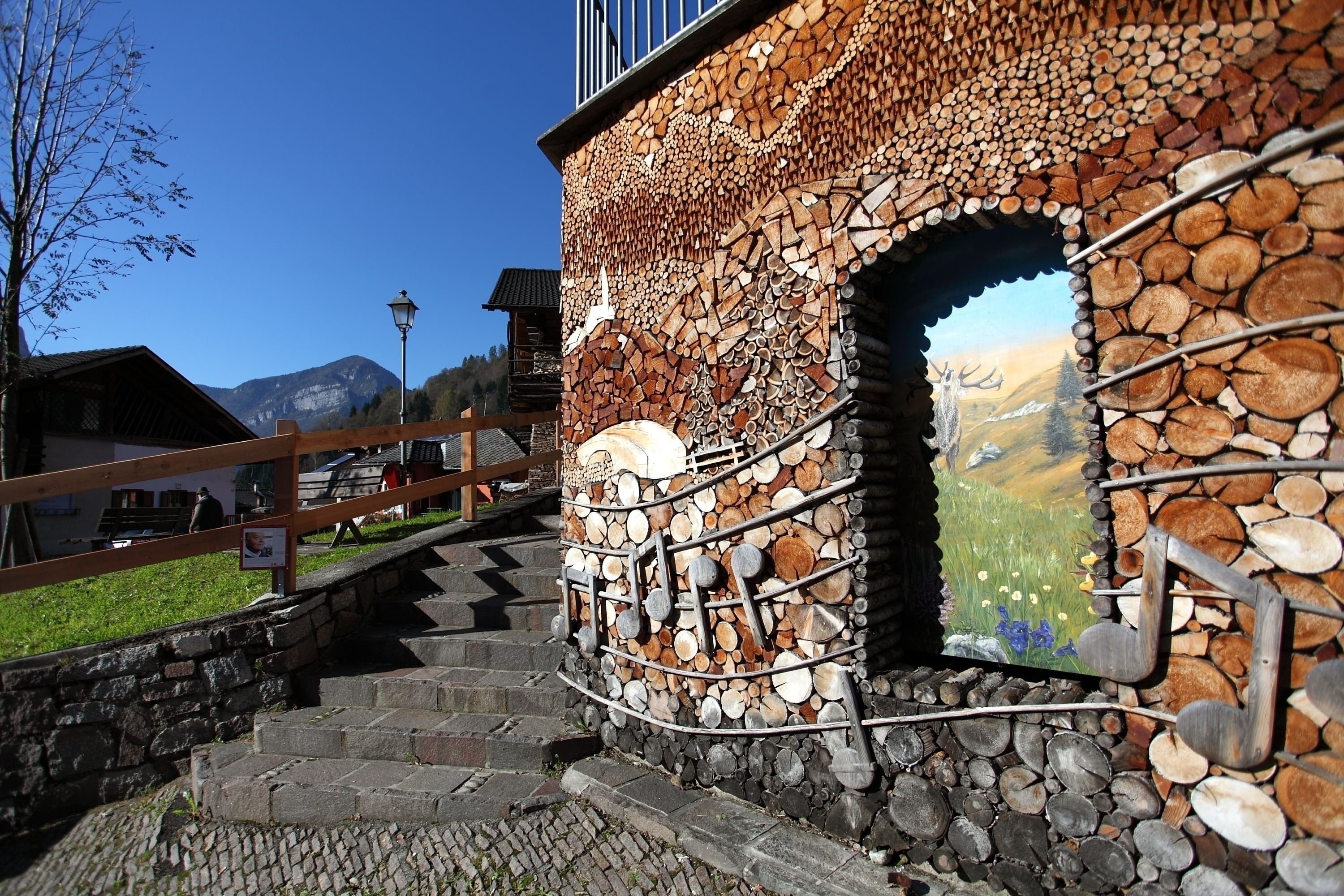 The Mezzano Romantica Music Festival
A few years ago Mezzano was chosen by the Music Academy International of New York for its summer specialization courses with musicians, opera singers, instrumentalists, musical performers and choral ensembles from all over the world. Once again from 19 June to 29 July the prestigious American music academy, which is a training ground for extraordinary international talents, will give life to the Mezzano Romantica Music Festival (www.trentinomusicfestival.org).