In the spa town of Merano discover the Belvita Leading Wellnesshotels Südtirol Group, a symbol of hotel excellence in the Italian Alps.
The 5-star Hotel Chalet Mirabell in Avelengo


Belvita Hotel Chalet Mirabell

The group has ten properties where guests can experience the best of autumn in Merano, including outdoor activities, seasonal flavours, and ancient traditions. In the Hotel Chalet Mirabell, a five-star luxury hotel in Avelengo, guests can choose between exclusive rooms with panoramic views, modern Bergvillen with a private swimming pool and sauna, or even a private cabin surrounded by meadows and woods, luxurious in its simplicity and reserved for adults. Autumn is also embraced with yoga retreats, guided llama and alpaca hikes, and evenings of live music.


Belvita Hotel Quellenhof Luxury Resort Passeier
Hotel Hohenwart and Quellenhof Luxury Resort Passeier 
Hotel Hohenwart, in the rolling hills of Scena, is a 4-star wellness resort made up of three interconnected buildings and a house dedicated to well-being that greet guests with quintessential South Tyrolean hospitality. Quellenhof Luxury Resort Passeier, nestled among the Dolomites of Alto Adige in Val Passiria, guarantees a holiday dedicated to well-being, sport and luxury with wellness and spa areas, horse riding, golf courses and facilities for all outdoor activities.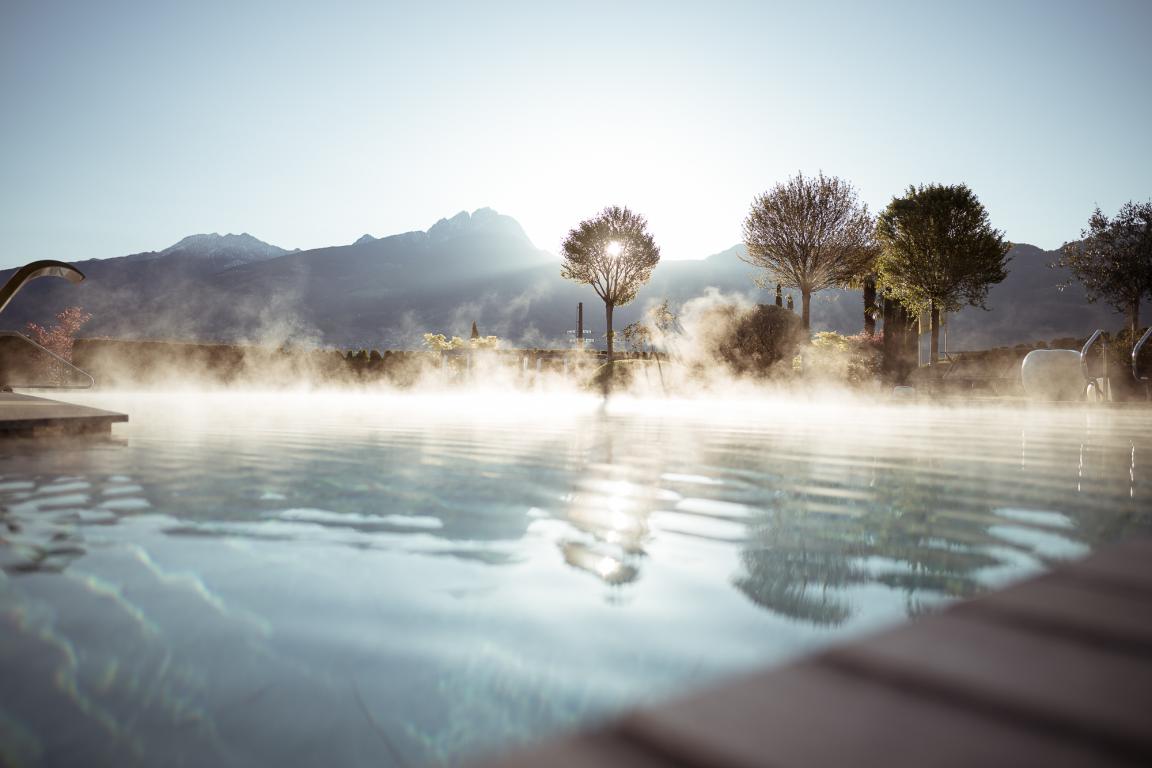 Belvita Hotel La Maiena Meran Resort
Two properties for lovers of wines and sports
In Tirolo, near Merano, at Spa & Relax Hotel Erika, a modern 5-star hotel, the autumnal pleasures include a Wine Week entailing visits to nearby wineries, tours of local vineyards, and tastings. In Marlengo with a view of Merano, La Maiena Meran Resort delights lovers of outdoor activities with clay tennis courts, excursions, and a cycle path along the Adige which is accessible directly from the resort. Inside, luxury embraces the mind, body, and palate thanks to a spa, five swimming pools, six saunas, gourmet cuisine and weekly wine, olive oil and balsamic vinegar tastings.

For information:  www.belvita.it