At Baglio Occhipinti near Ragusa the seasons compete in charm and beauty, and with its climatic and geographical appeal Sicily is one of those places where every season competes with the others to prove that it is the best time to enjoy a holiday in the area. Baglio Occhipinti, a relais de charme in the countryside near Ragusa, has a splendid vegetable garden which is the source of most of the ingredients on which the cuisine of the estate is based.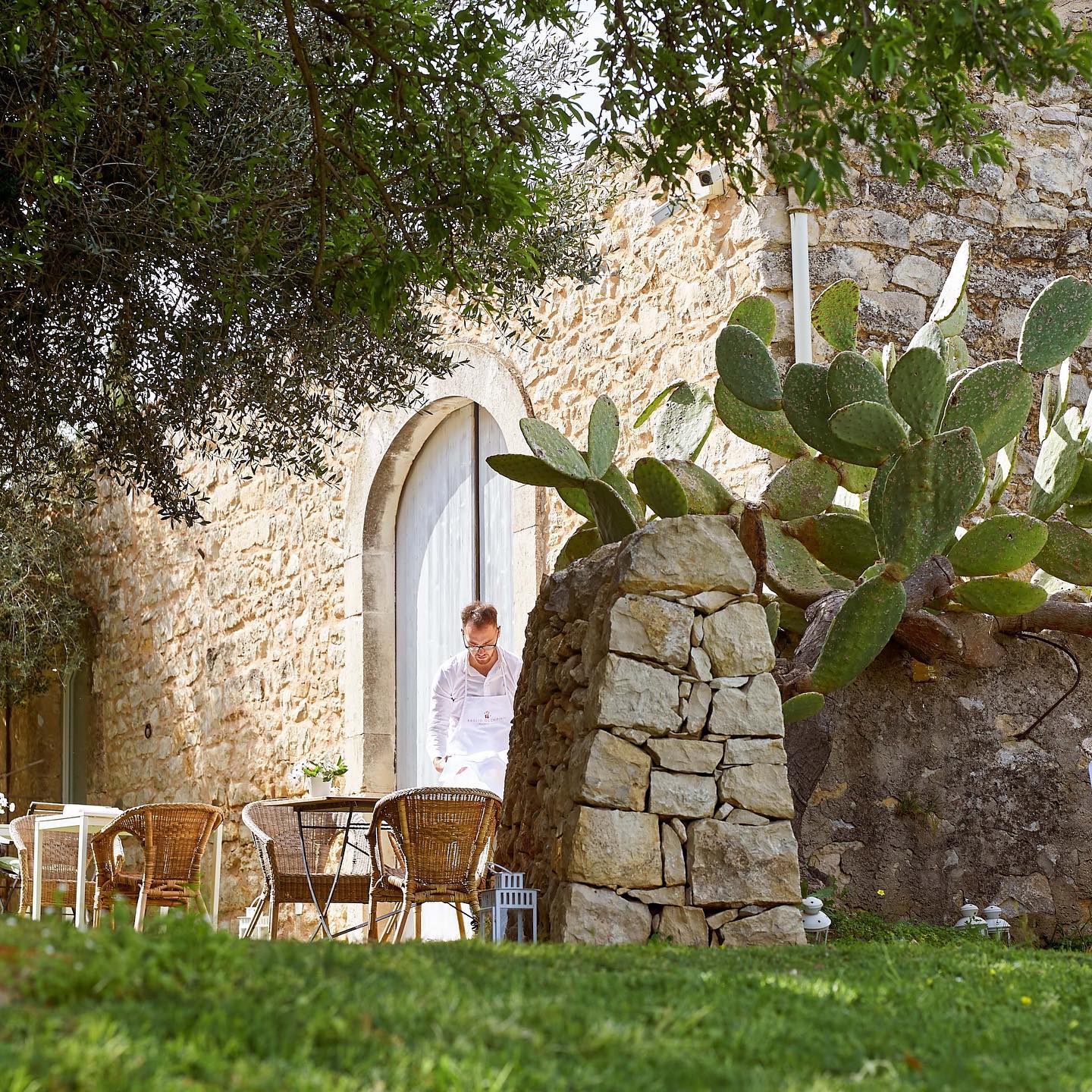 Baroque jewels such as
Scicli, Ragusa, Modica and Noto
If you decide to beat the summer holiday hoards and visit in spring, you can experience Sicily at is most tranquil, heading towards Baroque jewels such as Scicli, Ragusa, Modica and Noto. If you want the local culture and nature, take part in Ragusan cheese tastings directly at the producer's facility, or enjoy horse and bike rides starting from the Baglio to discover the surrounding area.
An aperitif by the pool surrounded by citrus groves
This is the ideal time to enjoy a picnic among the rows of a vineyard or to learn how to forage or respectfully harvest wild plants and fruits. It is also possible to take part in unusual cooking classes, where the main dish is, for example Scaccia Ragusana with garden tomatoes cooked in a wood oven. And sipping an aperitif by the pool surrounded by citrus groves while enjoying an almost private sunset, is perhaps the best way to end an incredibly long day...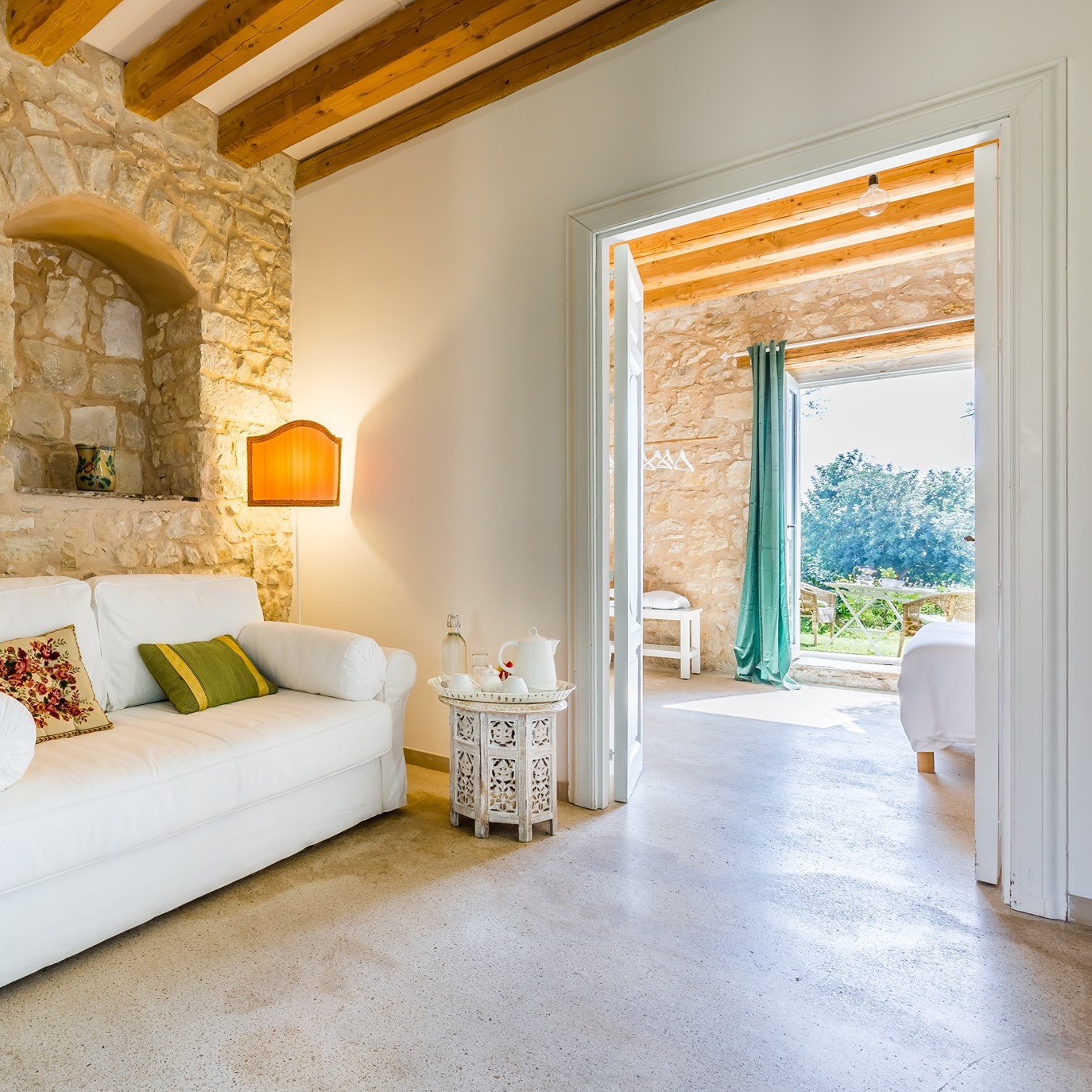 Catania is 90 kilometres away
Baglio Occhipinti has 12 rooms with gardens and panoramic views of the vineyards and of the Iblei mountains, a restaurant and a swimming pool immersed in an Arabian citrus grove. Comiso airport is 8.5 kilometres away, Catania, which has an international airport, 90 kilometres and Baglio Occhipinti organizes transfers for guests.