There was optimism at Milan's Hospitality Forum 2022 with global real estate investments in the hotel industry set to more than double in 2021 compared to 2020, approaching €70 billion.
This is the global figure from the 2022 report on the hotel real estate market, presented at the Hospitality Forum organized by Castello Sgr and Scenari Immobiliari. In Europe the hotel property market closed 2021 with a turnover of €21.2 billion, and is expected to rise to €26.6 billion in 2022. This trend is also confirmed in Italy with a 2021 turnover of 2.5 billion euro, which is estimated to rise in 2022 to 3.1 billion.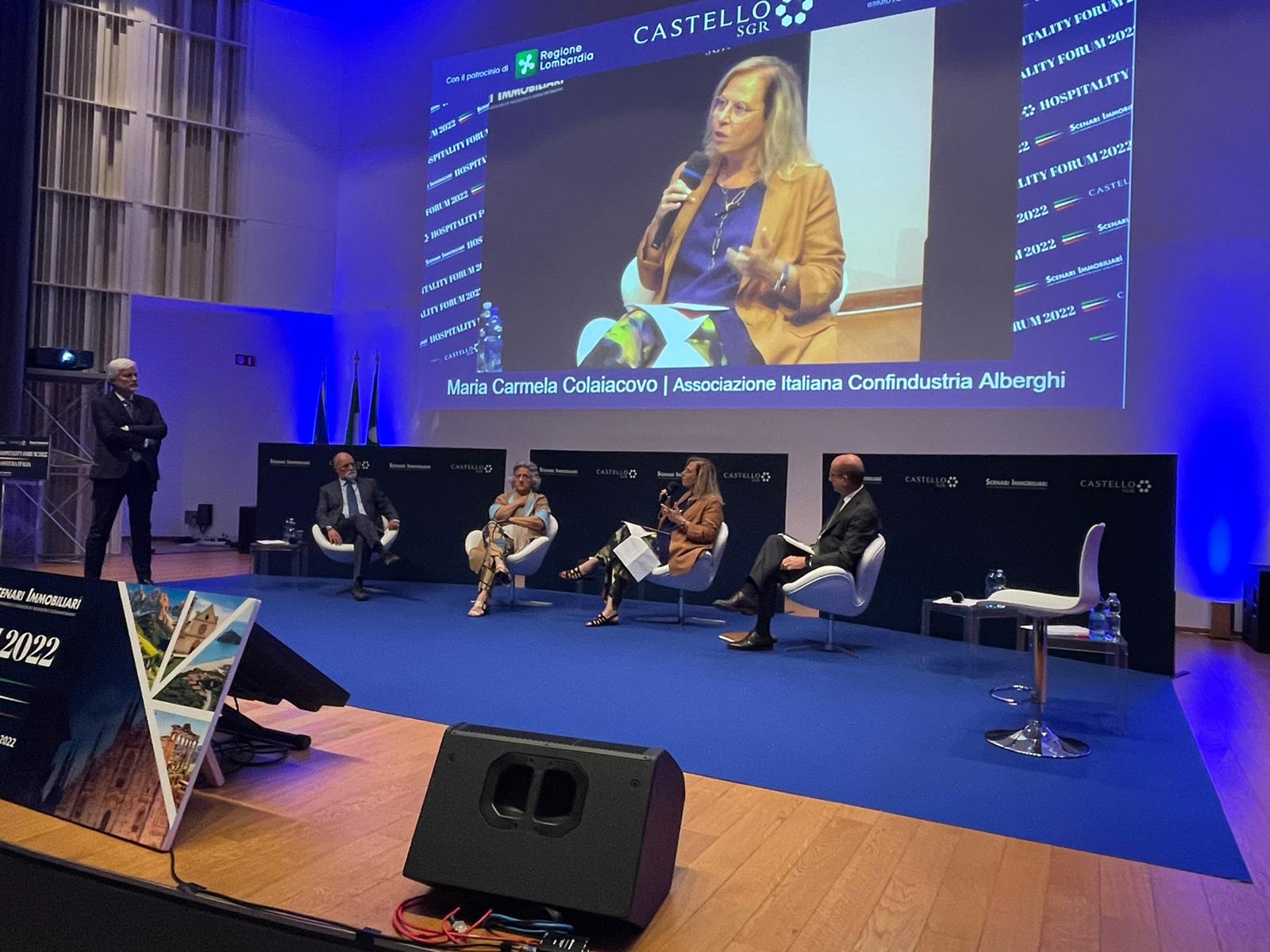 "Flexibility and versatility will be the drivers for 2022"
"In 2021 we glimpsed a recovery, - said Francesca Zirnstein, general manager of Scenari Immobiliari. - Now flexibility and versatility will be the drivers for 2022 and the next two years. Increased overnight stays, the growth of the bleisure segment and of short holidays all lead to optimism. On the negative side there are possible new waves of contagion, rising inflation, energy costs and labour shortages. The dynamics are disturbed, but the economic segment and the real estate assets possess intrinsic characteristics to sustain the recovery."
Expectations for the current year are positive
Giampiero Schiavo, CEO of Castello Sgr, said the tourism and hotel market in Europe and Italy shows great vitality.


"We operators have a duty to accompany the recovery, responding to the new needs of travellers, and offering them a more valuable experience. We have to work on deseasonalization and promoting all of Italy rather than just its major cities and most iconic sites."
A significant growth in revenues of 25% is expected for 2022, in line with 2018, but only in 2024 will the market exceed 2019 results. Expectations for the current year are therefore positive, with Europe's real estate turnover closing with an increase of just under 30%.