High up where vines grow clinging to tiny mountainside plots supported by dry-stone walls, some 300 heroic Cembra Cantina di Montagna winegrowers cultivate their grapes with tenacity and daily dedication, producing a sublime nectar. The charm of the Val di Cembra is matched only by its difficult orographic conformation: located to the north-east of the province of Trentino, the impervious hillsides and mountainsides of this valley are home to some of Italy's most authentic vineyards.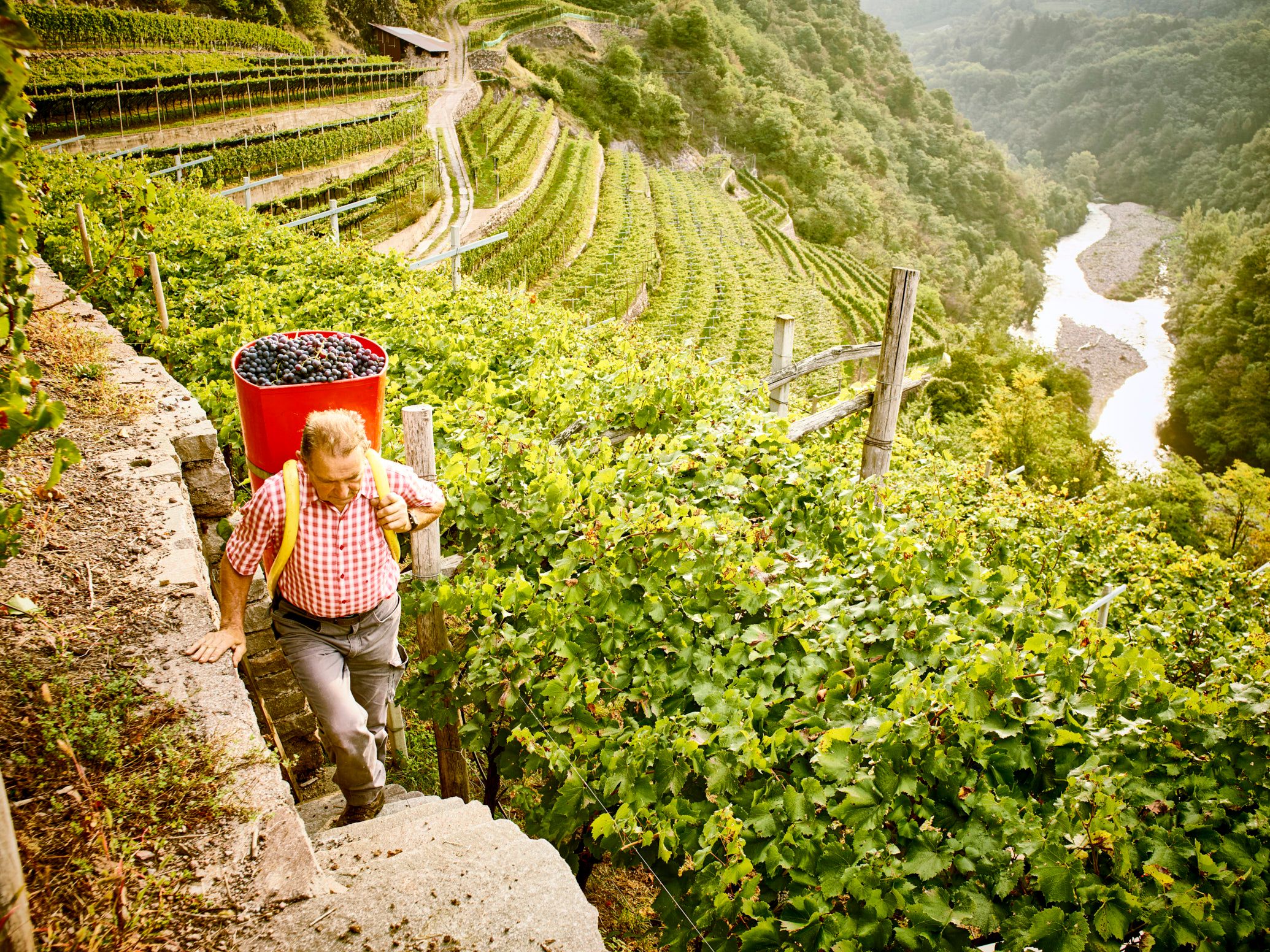 A region with 30% of its land devoted to winegrowing 
The Val di Cembra extends over an area of ​​2,243 hectares, 30% of which is devoted to viticulture along vertiginous terraced hillsides. The origins date back to times when rural dwellers were forced to radically reshape mountains and hillsides, finding ways to carve patches of land out of the steep wooded slopes and using them for cultivation, especially of vines. Here viticulture has given a great boost to the local economy without destroying the natural landscape or the identity of the local population.
Stones that are a UNESCO World Heritage Site
In Val di Cembra there are 708 kilometres of dry-stone walls adding to the beauty of the valley and at the same time supporting its vineyards. Dry-stone walls are on the UNESCO Intangible Heritage List, and the terraces they create are an anthropic monument of inestimable value. The walls play a primary role in the prevention of hydrological disturbances including landslides, floods and avalanches and, at the same time, preserve the precious biodiversity in the vineyards resulting in the authentic expression of the harmony that exists between nature and the winemakers called to safeguard and enhance it.
An age-old tradition that is renewed season after season
This is how season after season, harvest after harvest, the winemaking tradition of the Cembra Valley is perpetuated. Many children and grandchildren of the winemakers choose to follow in their ancestors' footsteps, starting to work in the family businesses from an early age. They proudly perpetuate the bonds with craftsmanship, bringing with them a breath of fresh air alongside new methods and technological innovations.