The perfect way to make a tranquil escape from the bustle of the Eternal City is to head for Lazio's lakes.  
Lake Bracciano, the jewel of Lazio 
When one thinks of Rome, images of historic sites, bustling streets, and ancient architecture come to mind. Few visitors to the Eternal City are aware of the serene and picturesque lakes that lie just a short drive away. They are a delightful contrast to the city and provide an idyllic opportunity to relax and recharge, with their medieval towns and historic castles, water sports and serene landscapes. Just 32 kilometers northwest of Rome, Lake Bracciano is the second-largest lake in the Lazio region nestled within the Bracciano and Martignano Regional Park. Visitors can explore the charming lakeside town of Bracciano and its well-preserved medieval Orsini-Odescalchi Castle. This is a popular wedding venue and has been featured in numerous films. The lake offers opportunities for sailing, windsurfing, kayaking and swimming during the summer months.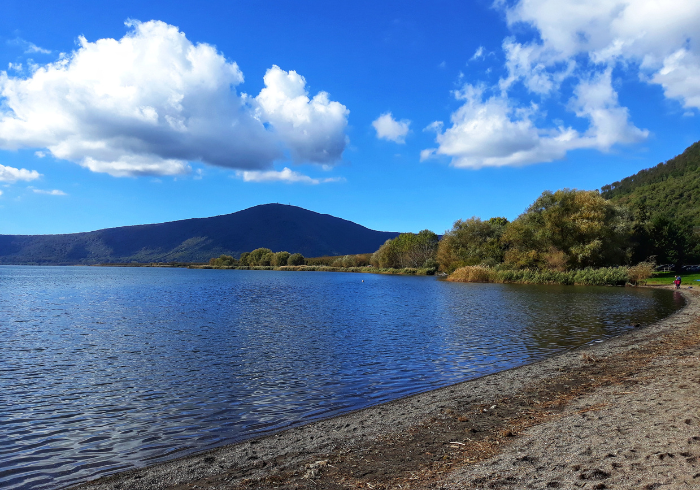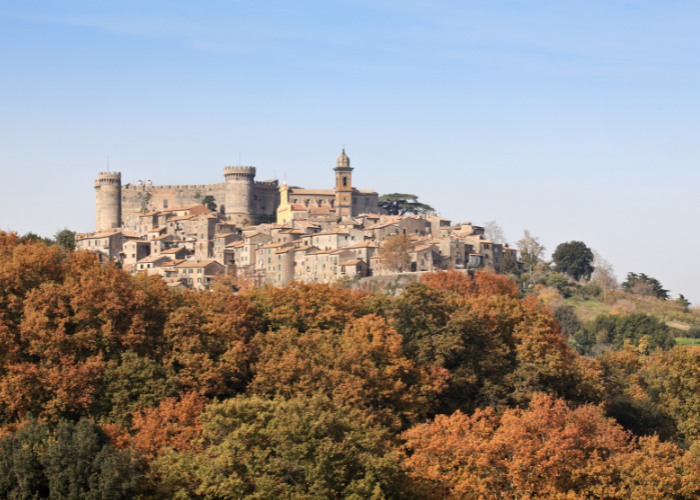 Lake Bolsena is a volcanic wonder
Lake Bolsena lies to the south of Rome and is Italy's largest volcanic lake. Its crystal-clear waters and volcanic beaches make it a popular destination for swimmers and sunbathers. The town of Bolsena is a charming and historic destination known for its Etruscan and Roman heritage, and the stunning Basilica of Santa Cristina, houses precious religious art. Lake Bolsena offers fishing and water sports opportunities and is famous for its fish-based cuisine, particularly the local specialty, the pesce alla marinara seafood stew.
Lake Nemi nd Lake Albano are two hidden gems
Lesser known but equally enchanting, Lake Nemi is nestled in the Alban Hills, about 30 kilometers southeast of Rome. This small volcanic crater lake is surrounded by lush forests and provides a peaceful retreat for those in search of tranquility. The picturesque village of Nemi overlooks the lake and is famous for its annual Strawberry Festival that celebrates the local strawberry harvest. Lake Albano is another beautiful volcanic crater lake just 20 kilometers southeast of Rome and is a favourite getaway for Romans. The town of Castel Gandolfo ,which is perched above the lake, is known for the Papal Palace and its beautiful gardens, where the Popes traditionally spend their summers. Visitors can enjoy recreational activities like swimming, sailing, and hiking, or simply relax by the  lakeside, enjoying the serene surroundings.
Lake Vico is a true natural oasis
Lake Vico northwest of Rome, is a volcanic lake nestled in the Cimini Mountains and is part of the Lago di Vico nature reserve which is a haven for nature enthusiasts. Surrounded by dense forests, this area is perfect for hiking and bird-watching. Water sports are also popular, with opportunities for sailing, canoeing, and windsurfing.The town of Ronciglione, situated on the lake's eastern shore, is a charming medieval village with well-preserved architecture and a welcoming atmosphere.