In Sestiere Cannaregio, the northernmost district of Venice, you get away from the crowds, and it's easy to get to, from any part of the city by taking a water bus, or on foot. 
The world's oldest ghetto and the Jewish Museum
Cannaregio is one of Venice's lesser known but most fascinating historic districts, and is home to the world's oldest ghetto, which dates back over 500 years. With small streets and artisan workshops, as well as tranquil and secluded views overlooking the lagoon, the Jewish Museum and the Synagogue are well worth a visit, and many of the old houses on the narrow streets once housed synagogues on their upper floors.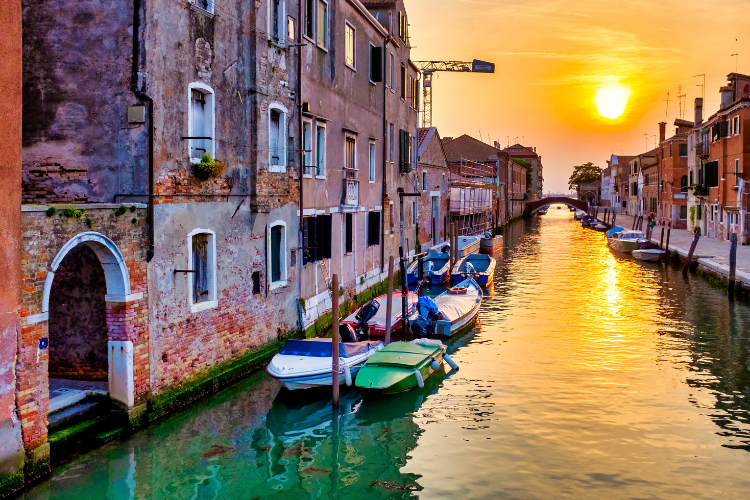 Old churches and the house of Tintoretto
There are many interesting churches in the area like the Gothic-Venetian Church of the Madonna dell'Orto which has paintings by Tintoretto. Close to the church you can see the red house where the great painter, whose real name was Jacopo Robusti, lived. The Church of Santa Maria dei Miracoli next to a small canal, houses the famous painting of the Madonna dei Miracoli, the Virgin and Child with a flowering meadow which is believed to work miracles.  
Venice's cicchetti finger foods are additive
Cannaregio comes to life in the evening when locals sit out at small bacàri taverns along the little calli to enjoy an ombra, which is a glass of wine, together with a selection of cicchetti. These are Venice's addictive finger foods and consist of fried fish such as calamari and sardines, mixed fried vegetables known locally as frittura mista, olives and other tasty delicacies. Many of these tiny taverns also serve cicchetti mid-morning as a kind of pick-me-up between breakfast and lunch, and a stop for these traditional refreshments is one Venetian custom every visitor should try.