Unesco has included the prehistoric pile-dwelling sites in Lombardy on the Unesco World Heritage list and Cadrezzate, which is near the town of Varese, has the oldest Alpine pile-dwelling structures in the area, dating back to the Neolithic age.  
UNESCO states: "This series of pile-dwelling villages is one of the most important archaeological sources for the study of the first agrarian societies in Europe between 5000 and 500 BC. They have also provided an extraordinary and detailed view on the settlement and territorial structure of prehistoric communities, taking into account the fact that the first lake agrarian societies lived in the Alpine and subalpine regions for a period of about 5000 years. The archaeological evidence found showed how these societies interacted with their territory using new technologies and in the face of the impact of climate change."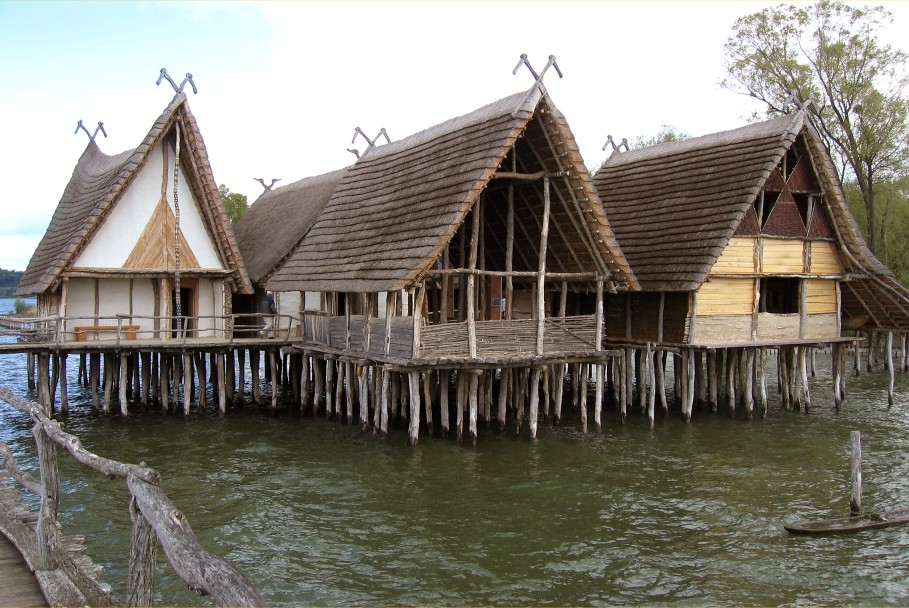 Pile-dwelling villages in six Alpine countries
The site features 111 of the 1000 known pile-dwelling villages in the six countries surrounding the Alps which are Switzerland, Austria, France, Germany, Italy, and Slovenia. The sites are on the edges of lakes, near rivers, or in peat bogs, the humidity of these areas allowing for the best preservation of organic materials like wood, textiles, and plant and bone remains. Palafittes are huts made of straw, wood, reeds, or other materials that are built on a wooden platform and rest on poles (also made of wood) fixed at the bottom or on the banks of rivers, lakes, lagoons, marshes, or even dry land.
Remains found in Lombardy, Piedmont, Veneto and Trentino
The oldest pile-dwellings in the Alpine area, dating back to the Neolithic, can be found in Cadrezzate near Varese. The phenomenon of pile dwellings intensified during the Ancient and Middle Bronze Ages, eventually ending around the end of the second millennium B.C. The region around Lake Garda has the highest concentration of these structures, with more than 30 settlements along the lake's shores. Small pile dwellings have also been discovered in the Piedmont basins and in small alpine lakes in the Trentino region.