Enjoy the wonders of Piedmont this Easter with itineraries from Yescapa, the European camper sharing platform, for itinerant and active holidays exploring ancient villages, art cities, and unique panoramas comfortably equipped with hiking shoes and bicycles. With 95 protected natural areas, such as Turin's Gran Paradiso National Park and the Val Grande National Park in Verbano Cusio Ossola, as well as five UNESCO World Heritage sites, Piedmont is ideal to travels by camper, charting your own course.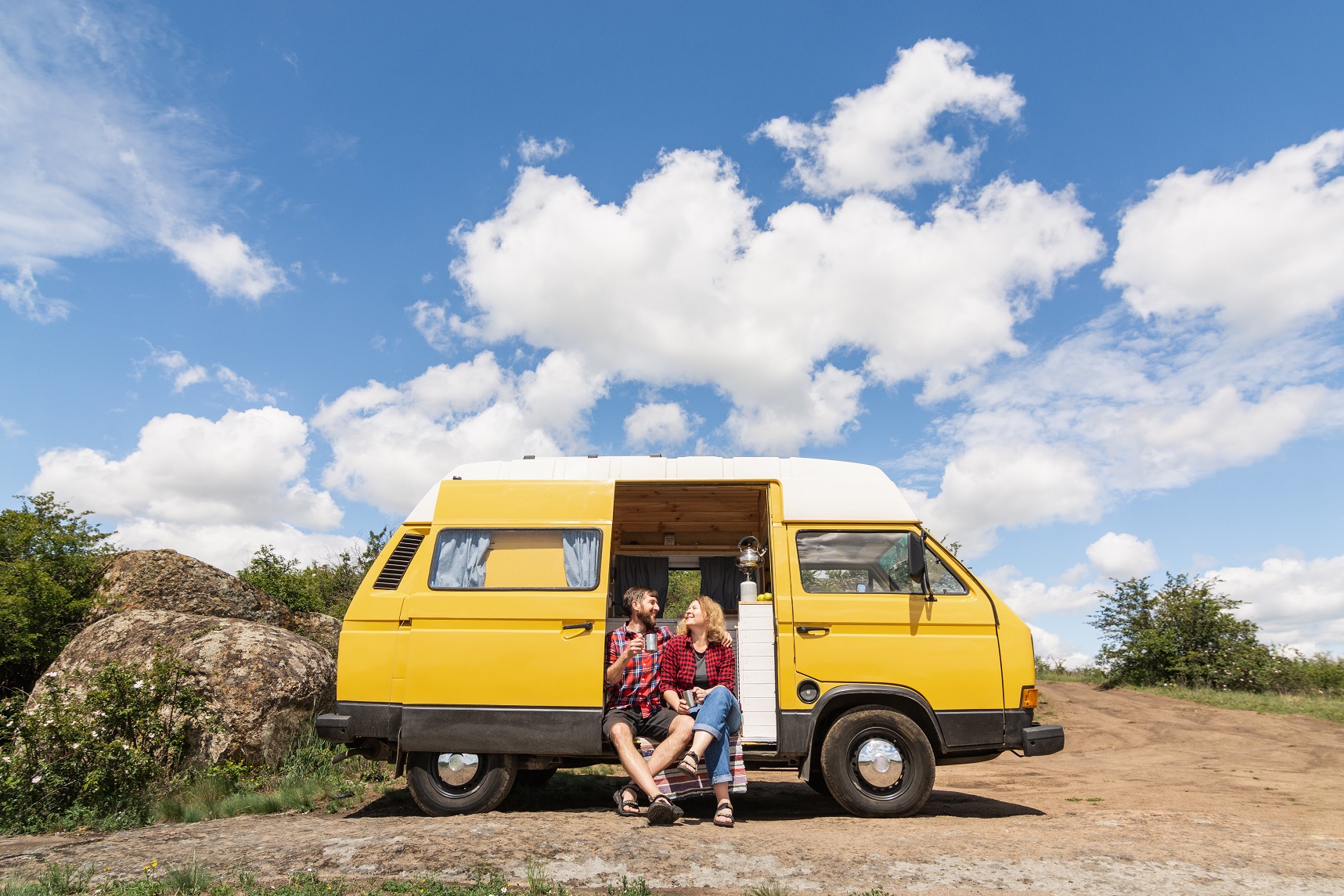 A beautiful region with an elegant capital 
Yescapa's proposals start in Turin and travel through Piedmont's major regions on a journey dedicated to freedom and beauty. Colours and flavours abound in the hills south of Turin, and after a tour of the elegant capital city, the itinerary travels south to an area with small villages and ancient rural landscapes.
An ancient royal residence and a cherry festival
Moncalieri, located close to Turin has a camping area and is worth visiting, as it has Moncalieri Castle which is one of the oldest royal residences, and is now a UNESCO World Heritage Site. Built in the Middle Ages for defensive purposes, it was transformed by the Savoy kings into a "place of delights" in the 15th century. We then come to Pecetto, a historic village founded in 1224 and now known as the Cherry Village as it is a delight in April with its cherry blossoms and again in June with the Cherry Festival. 
The Martini Museum in Pessione
In the town of Chieri the Middle Ages and the Baroque eras blend harmoniously in the historic centre, and the Textile Museum is well worth a visit, followed by a tasting of local specialties such as the Freisa DOC wine, and the local focaccia.  And wine lovers should not miss a visit to the Martini Museum in Pessione which was founded by Lando Rossi di Montelera, owner of Martini & Rossi, the world-famous Vermouth producer.
Nature reserves and wonderful views
The Zegna Oasis is a large nature park in the Biella Alps to be explored along the 26-kilometer Panoramica Zegna road, which is equipped for campers. Starting at Casa Zegna we come to the Conca dei Rododendri, a garden designed by landscape architect Pietro Porcinai in the 1950s which is famous for its wonderful flowering rhododendrons.  The San Bernardo Sanctuary, some seven kilometres away, is accessible by foot or mountain bike, and from its 1400m elevation the view spans 360 degrees, from the Ligurian Apennines to the Alps and the Po Valley. 
Ski resorts and a roller bobsled run
From Bielmonte, a ski resort founded in 1957 by Ermenegildo Zegna, you can admire Mount Rosa and take the chairlift to the Monte Marca Refuge for a delectable meal before descending on the Rolba roller bobsled run. Then there's the wild Alta Valsessera, which is home to deer and roe deer and has many panoramic trails. From the Locanda Bocchetto Sessera rest house you can walk through the Bosco del Sorriso wood along a path with signs explaining how plants affect our energy and psycho-physical systems.