Autentico Hotels, for family-style holidays in ten different experiences in family-run, independent and luxury hotels with activities for children and adults.  
From the sea to the countryside to the mountains, they pamper families, making them feel at home with welcome gifts, dedicated menus and themed rooms for children.
Relais Il Falconiere & Spa - Cortona in Tuscany 
The Falconiere offers families who choose the Tuscan countryside a special welcome for young guests, with lots of fun experiences in the kitchen, picnics and e-bikes.
https://www.ilfalconiere.it   


Martivs Private Suites - Rome in Lazio 
The Martivs spells elegance and luxury for the whole family in the heart of Rome's historic centre, with suites up to 75 sqm in size.
https://www.martiusprivatesuites.com/


Chateau Monfort - Milan  in Lombardy 
Château Monfort welcomes families with its Happy Family package with dedicated menus and ideas for discovering the city with the little ones.
https://www.hotelchateaumonfort.com/it/ 


Gallia Palace Beach Golf Spa Resort - Punta Ala in Tuscany 
The Gallia Palace Hotel has a beautiful swimming pool and a wonderful private beach. There is horse riding, also for little ones on horses and ponies. There is also an 18-hole course and a mini golf course for kids.
https://www.galliapalace.it/ 


San Montano Resort & Spa – Ischia in Campania 
The San Montano Resort & Spa with its gardens, multiple thermal pools, spa, and excursions is the perfect retreat for families seeking a dose of adventure, such as snorkelling in the marine protected area, or a night boat trip.  
https://www.sanmontano.com/ 


La Barchessa di Villa Pisani - Vicenza in Veneto 
The Barchessa di Villa Pisani is ideal for spending time with the family, between a dip in the pool, a game of billiards or excursions to explore the Veneto countryside. https://labarchessadivillapisani.it/   


Grand Hotel et De Milan - Milan in Lombardy 
At the Grand Hotel et de Milan Gianluigi Di Napoli, a talented photographer and portraitist, will immortalize that special family moment in one of the suites dedicated to illustrious personalities like Giuseppe Verdi.
https://www.grandhoteletdemilan.it/


Mont Blanc Relais & Spa - La Salle in Valle d'Aosta 
At the Mont Blanc Relais & Spa, the whole family can experience Mont Blanc at 360°. There are traditional and gourmet menus for young, and for adults relaxation in the wellness centre.
https://www.relaismontblanc.it/
Fragsburg Castle, Merano in Trentino's South Tyrol 
Fragesburg Castle is the perfect setting for unforgettable moments and elegant parties, with thrills for families at evenings in the Michelin-starred Gourmet Restaurant.
https://www.fragsburg.com/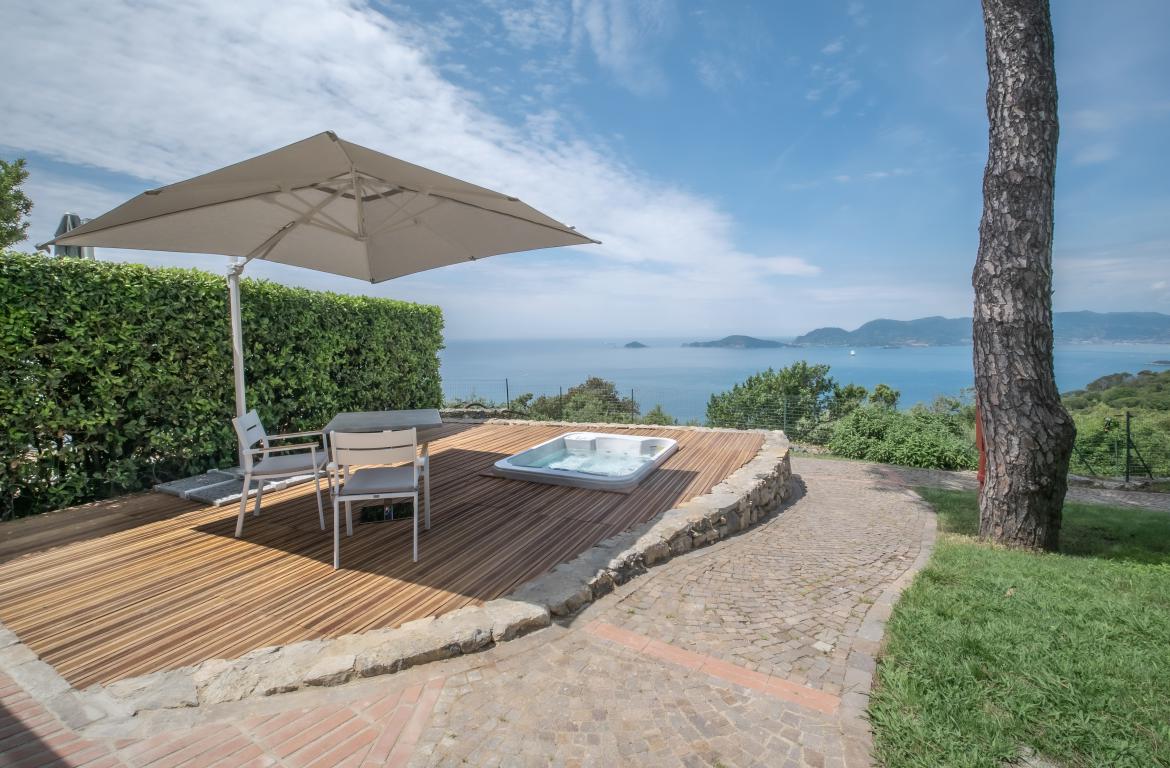 Golfo dei Poeti Relais & Spa - Montemarcello in the Cinque Terre, Liguria 
At the Golfo dei Poeti kids can express all their vitality outdoors or in the infinity pools, while their parents indulge in moments of pure relaxation in the spa, the heated Jacuzzis or with a tailor-made wellness treatment.   
https://www.golfodeipoetirelais.com/