Ca 'di Dio, the Vretreats Collection's new luxury property in Venice, is located in the Castello district along the Riva degli Schiavoni and is designed by Patricia Urquiola. The 13th-century building was once a refuge for pilgrims and women in difficulty and was renovated by the famous architect Jacopo Sansovino. In 2019 it was taken over by Alpitour World who invested €25m in a total renovation.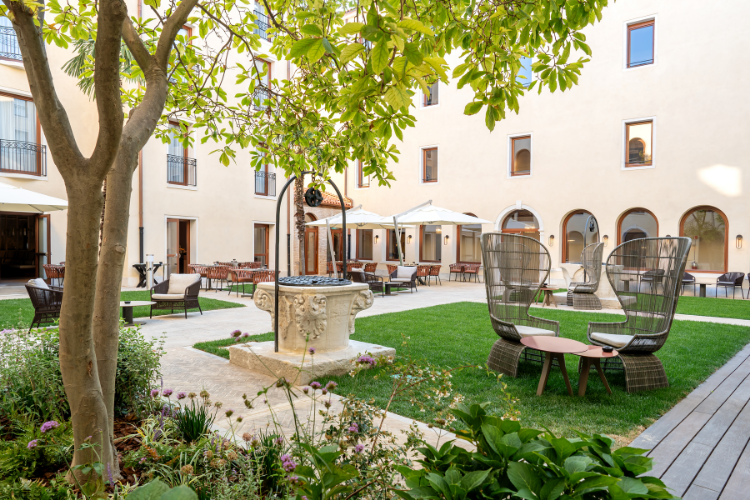 Decor and accessories that mirror the reflections in the lagoon
The hotel has 66 rooms, including 57 suites and nine deluxe rooms, most of which overlook the lagoon and have views of the Island of San Giorgio and the water. The rooms  feature textiles and  boiseries that frame the windows, as if to underline the relationship between the interior décor and the landscape, and they also have custom-designed lamps by master glassblowers. The project is an homage to Venice and to its past, celebrating the materials, hues and suggestions of a city that lives on the water. The colours are sober and soft, with radiant nuances and transparencies mirroring the reflections of the lagoon. After Rome and Taormina, Ca 'di Dio is the latest luxury hotel in the Voihotels brand's Vretreats Collection.