Palazzo Ripetta has opened the new Etere Rooftop terrace.  
Restoration on the interiors 
The new Rooftop is in the hotel which opened a year ago in the heart of Rome, between Piazza del Popolo and Piazza di Spagna. Palazzo Ripetta founded in the late 17th century, was purchased in the 1960s by the Ginobbi family, who entrusted the renovation project to architect Luigi Moretti, one of the most influential figures in 20th-century Italian architecture. In 2020, further restoration was done on the rooms and public areas and new menus introduced.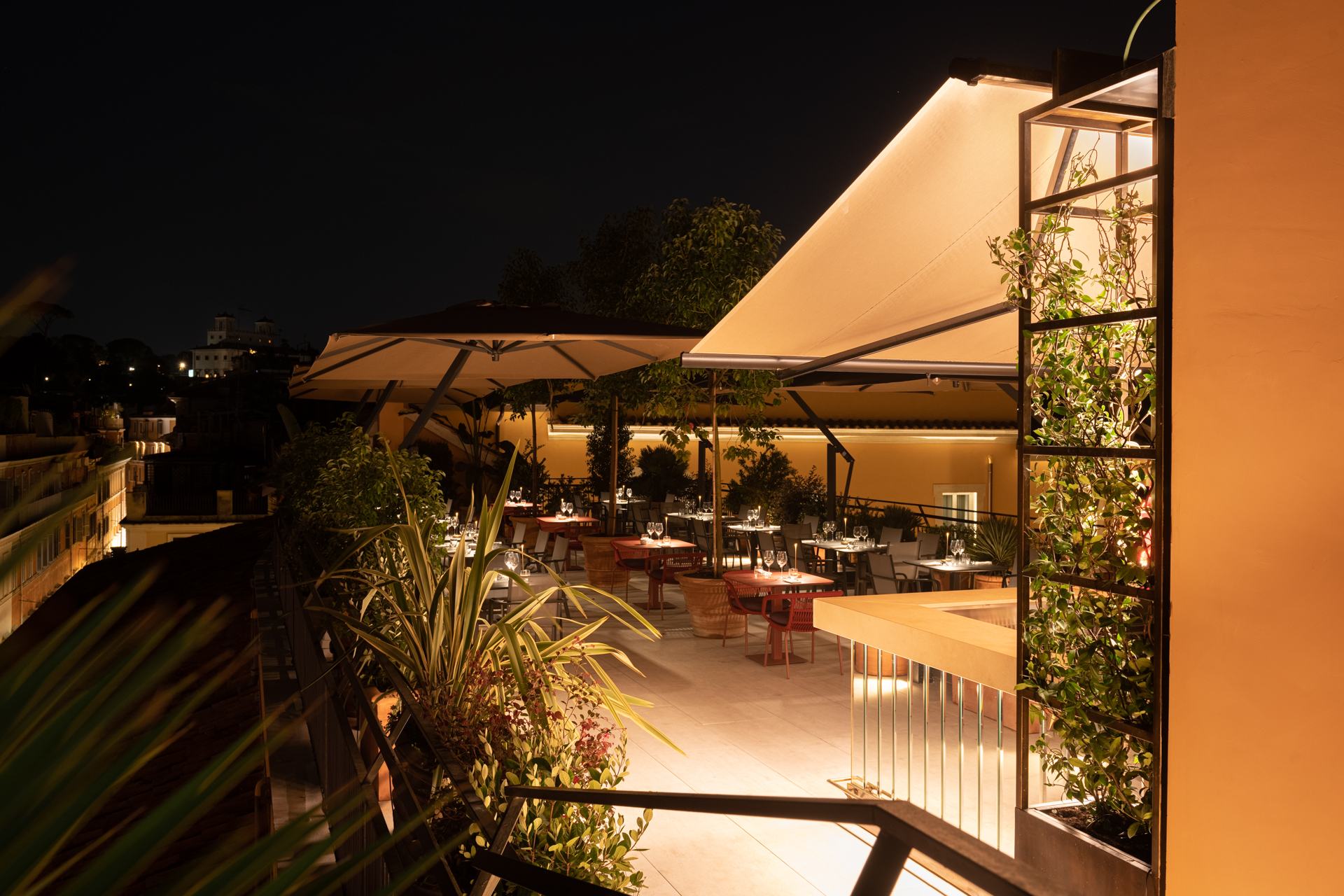 Iconic pieces of art and design
CEO Giacomo Crisci is a collector of art works and Palazzo Ripetta has many iconic pieces of art and design, such as Pomodoro's Sfera and the works of other great artists such as Giacomo Manzù as well as pioneers of New York street art, including Angel Ortiz.


"We put sustainability at the centre"
"The intention is not only to offer the city a new landmark with a building of great value, but also to tell a story with the art, history and culture of our country, as well as sustainability at its centre," says Crisci.
In addition to the new Etere rooftop, the hotel boasts 78 rooms and suites, four meeting rooms, a gourmet restaurant, a cocktail bar and an inner courtyard.