The annual autumn foliage is a truly exceptional and enchanting experience, engaging not only the eyes but all the senses. 
An eco-conscious approach that blends into the landscape
The exquisite foliage phenomenon reaches new heights when enjoyed in the cosy setting of Tennes Lodges & Chalets in Racines – a splendid 5-star retreat nestled in one of Italy's northernmost valleys, hugging the Austrian border. Melding seamlessly with the natural surroundings the Tenne Lodges, designed with an eco-conscious approach, employ wood, stone, and glass to harmoniously blend into the landscape.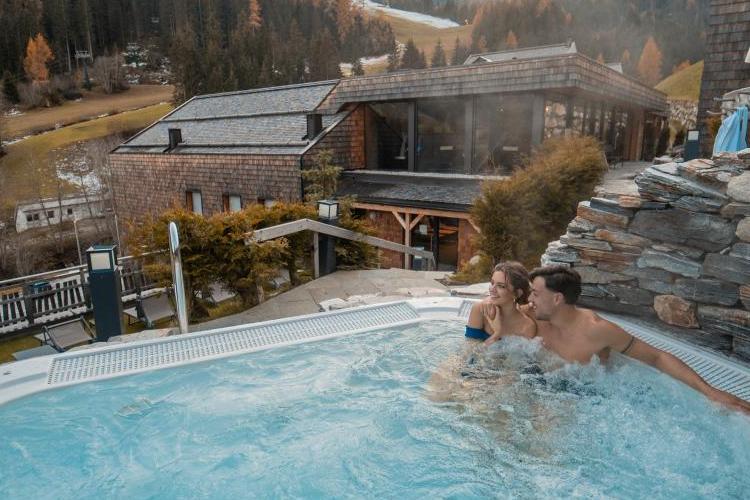 Delighting in the Indian Summer
Through luminous windows the forest seemingly permeates the Tennes Lodges & Chalets living spaces, illuminating them with the vibrant hues characteristic of this season – a phenomenon cherished over the centuries and commonly known as an Indian Summer. In a bid to offer an exclusive and sophisticated sojourn that fully immerses guests in this magical period, Tenne Lodges & Chalets has a unique package. The Golden Leaves offer, available from 10 September to 29 October 2023, invites you to relish the mountains in an unconventional and romantic way, capturing every nuance with heightened intensity.
Outdoor activities and a wellness area 
This enticing offer encompasses a 5-night retreat inclusive of half-board, commencing with a lavish breakfast comprising of delectable homemade and locally-inspired sweet and savoury treats. As the day winds down a delectable gourmet menu awaits at the refined restaurant. Guests can partake in guided tours, indulging in leisurely strolls or invigorating mountain bike expeditions along pathways and woodland trails that cater to different levels of difficulty. The well-appointed wellness area boasts a fully equipped gym and a rejuvenating swimming pool, both available for complimentary use. Package rates commence at €895 per person.

For information: This email address is being protected from spambots. You need JavaScript enabled to view it..