The Londra Palace Venezia has a new name and has had an unprecedented contemporary makeover. 
The only Relais & Châteaux in the lagoon city, the hotel has been welcoming travelers from all over the world for nearly 170 years. The DNA of this iconic 52-room mansion with 100 windows overlooking the San Marco basin, has been reinterpreted and renovated in an elegant contemporary style.
A protagonist of contemporary Venice
The Londra Palace Hotel is now called the Londra Palace Venezia, and the new interior design, which is the result of meticulous historical research, is an expression of contemporary Venice, bringing its history and unique style to life. The furnishings and accessories, a blend of historical and contemporary, are the work of local master craftsmen. The four new suites reflect this reinterpretation and include two signature suites: the Verne and the Borges, which pay homage to the French writer Jules Verne and the poet and scholar Jorge Luis Borges, two of the many illustrious writers who have stayed at the hotel.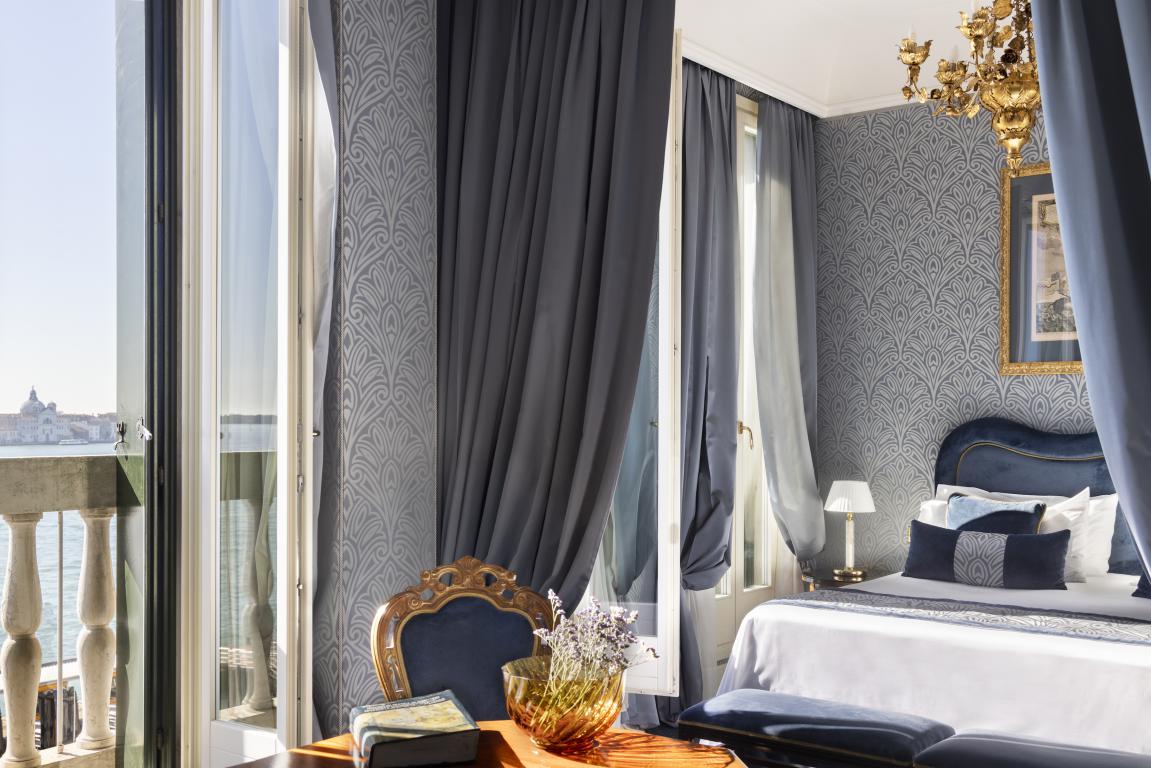 The restaurant has a light, and a fine dining menu
The Londra Palace Venezia has a new executive chef, Daniele Galliazzo, who will oversee all the F&B facilities and the LPV Restaurant. The chef has designed a double menu for lunch and dinner with Lpv Bistrot for light and tasty lunches, also with vegetarian options, whereas LPv restaurant is the fine dining venue for those who want to explore Venetian traditional flavours. Both menus have strong connections to the city and its environs and respect both traditions and seasonality.
Marino Lucchetti's unique Americano cocktail
In the LPV bar head bartender Marino Lucchetti is an historic figure in international mixology. He has been in the hotel for 18 years, and reinterprets some of the most famous blends in a personal style. An example? The Americano 4.1: a signature cocktail made with four different types of vermouth and four different types of bitters in different proportions for a unique blend.
"We want our guests to be an active part of this magnificent city" 
At the helm of the house, the maître de maison Alain Bullo, has been at the Londra Palace Venezia for over twenty years.

"We are deeply connected to our city, but we are also aware of the changes that are taking place and we are cultural promoters of the Venice of the present and of the future. We welcome our guests not just as visitors, but with the desire to make them an active part of this magnificent and multifaceted city."