Toscana Resort Castelfalfi opened on 1 April with booking up and expecting to close 2022 with a 30% rise in turnover compared to pre-Covid 2019: "The pandemic has made a residence like ours even more appealing with its rural setting and large spaces," said general manager Isidoro Di Franco.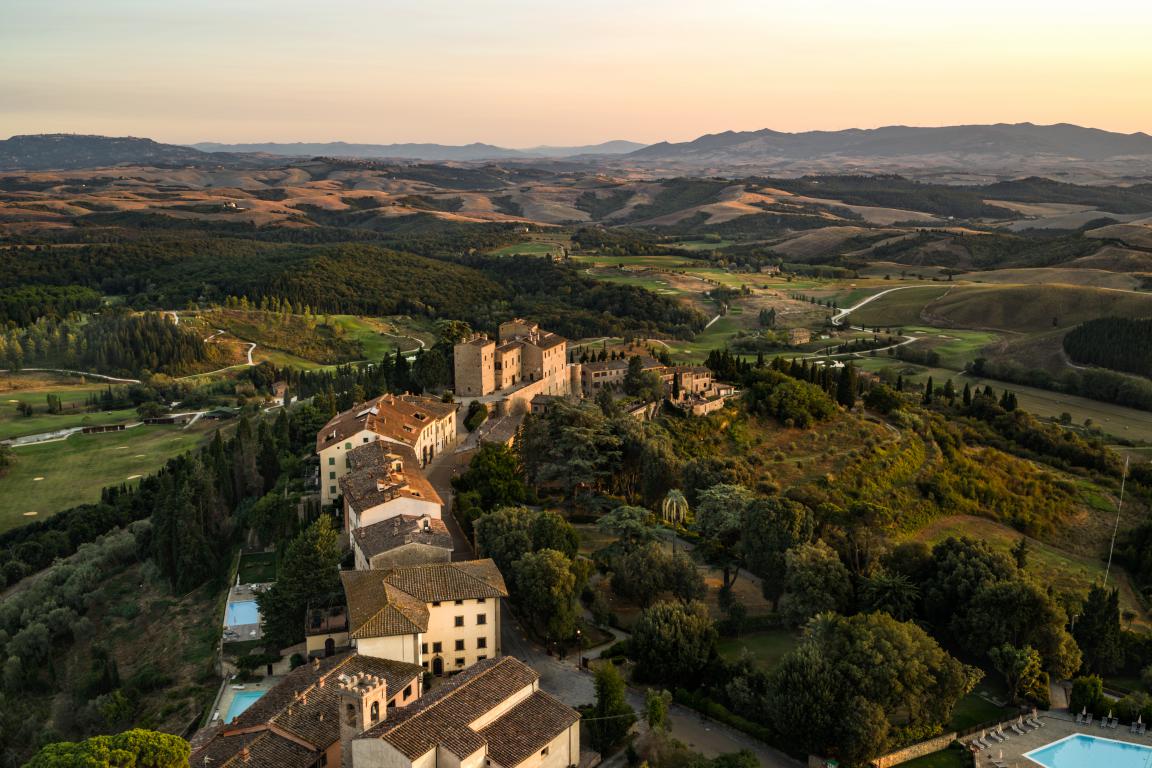 Rooms, villas and apartments
The 1,100-hectare Tuscan estate, which reopened on 1 April, consists of 120 rooms, a second unit called the Tabaccaia with 31 keys, three villas, and 12 apartments. The common areas of the entrance, the lobby and the Ecrù Bar will be the first areas to get a makeover and half of the rooms in the main building will also be renovated, with the remainder to follow in the 2023 season.
A 27-hole golf course and a Kids & Teen Club
Natural products under the Espa brand will be introduced to the spa, and the wide range of outdoor and indoor experiences for guests will include trekking through the vineyards, horseback riding, cycling, wine tasting in the cellar, cooking classes, truffle hunting, archery and hot air balloon rides, and there is a 27-hole golf course. Younger guests will enjoy the Falfy Kids & Teens Club and there are plans to build an adventure park.
Many guests are honeymooners and repeaters
Guests are about 30% Italians and many are golfing enthusiasts and MICE delegates, while another 30% are German-speaking and from other European countries and the United States, and 40% are honeymooners, repeat visitors and organised tourism.