The large garden with a pool, lemon and palm trees in the luxury boutique Villa Marina, is the most spectacular on Capri.  
A heated swimming pool and rose-covered pergolas
A 1900s private home, perched on a terraced hillside just minutes above Capri's Marina Piccola port, Villa Marina is a refined and charming 5-star boutique hotel.  It has the most beautiful hotel garden on the island, with manicured lawns, flower beds, lemon and palm trees, rose-covered pergolas, a heated swimming pool and elegant dining and leisure areas.




Three of the suites have plunge pools
The 21 rooms and junior suites, many with sea views and whimsical bathrooms, are named after personalities who have left their mark on the island, from Chilean poet Pablo Neruda to the Swedish writer Axel Munthe who built Villa San Michele in Anacapri. There are also three suites with plunge pools, and two connecting rooms that can sleep up to five. And in each room, as a welcome gift, a bottle of champagne.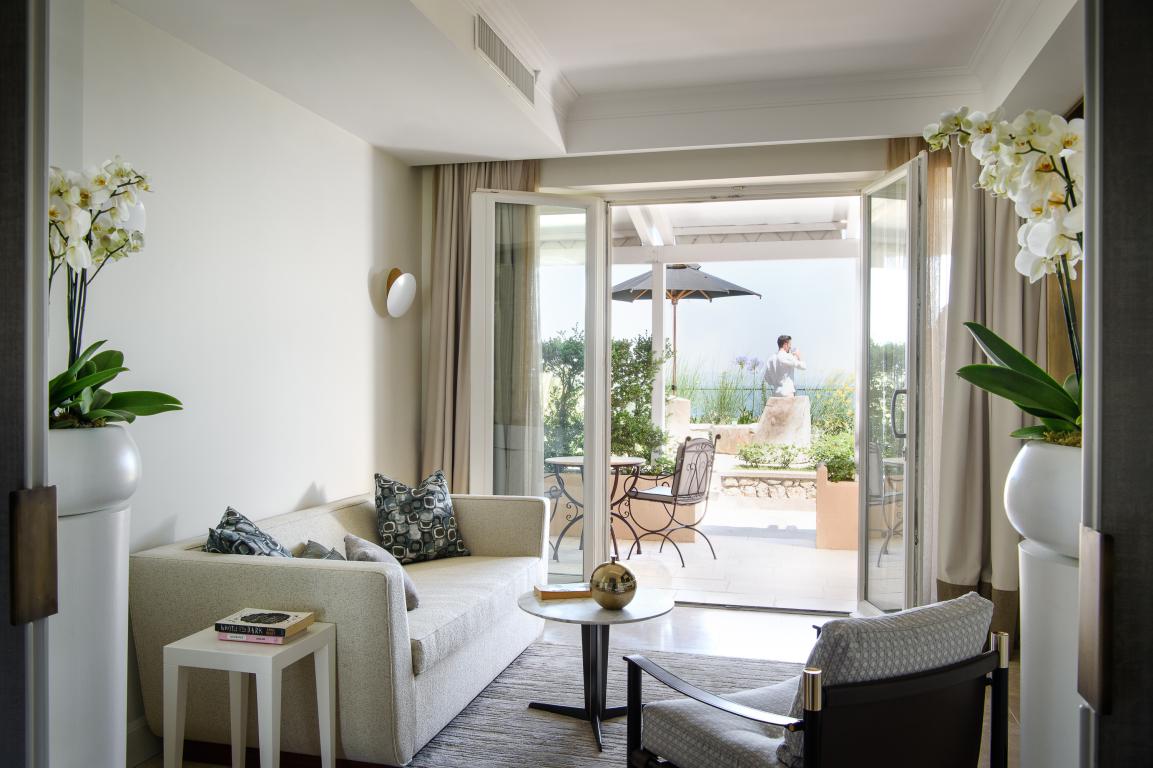 "The new La Castello Suite will have a garden with a private pool"
General manager Giada Falanga says that as a boutique hotel it is in high demand and rooms tend to fly off the shelf for the summer months, while it is certainly easier to find ad-hoc availability in April or in October, adding "next year we will open the La Castello Suite on the highest level. It will have a master bedroom, a library and a garden with a private pool.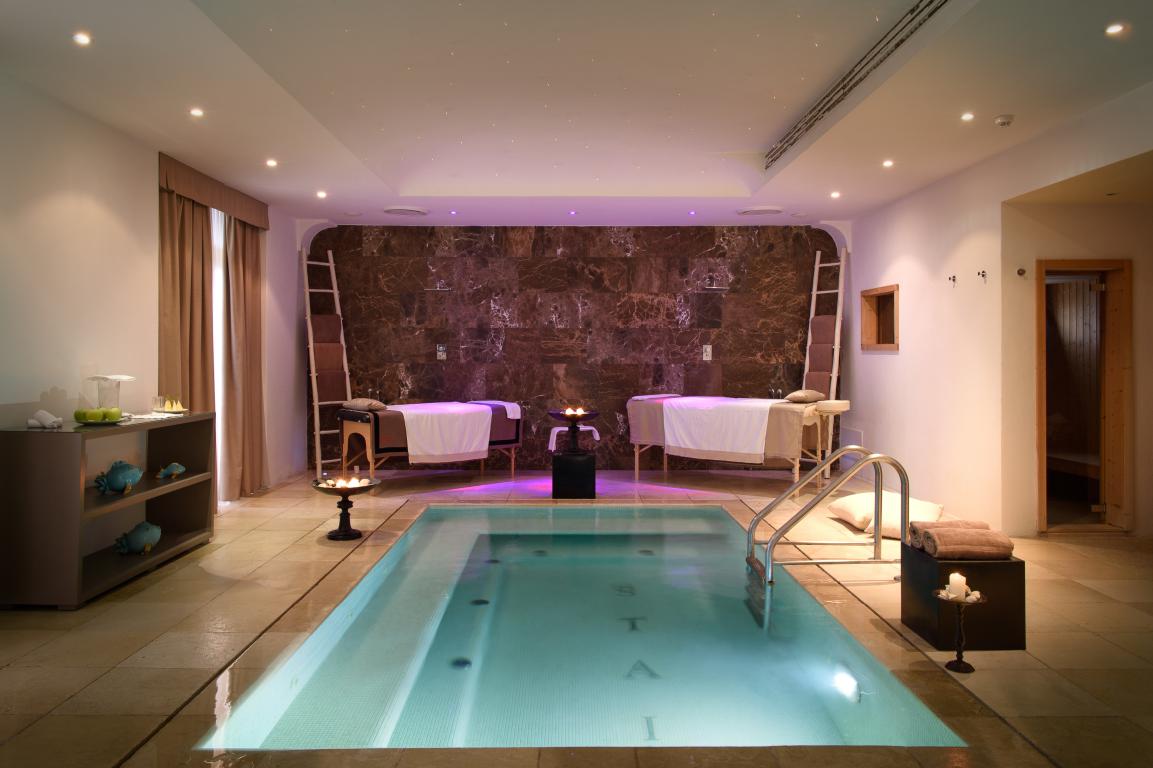 Villa Marina Stai Spa
The entire Stai Spa can be booked privately
The Stai Spa, with a heated pool, sauna and Turkish bath is the only spa on Capri that allows guests to book the entire facility privately, and outside, overlooking the sea, there is a covered fitness area. The hotel shuttle is available for transfers to and from the island's main towns and tourist attractions. 


The Ziqù is a very popular fine-dining venue
The Ziqù Restaurant, which is also popular with non-residents, has a shaded area as well as tables under lemon trees in the garden. Executive chef Manuele Cattaruzza, who comes from such prestigious kitchens as Le Cirque in New York and the Mandarin Oriental Hyde Park in London, uses local flavours and products with masterful flair for his fine-dining menus. The Ziqù Bar pergola can host small events and parties, and the indoor Viva Bar has comfortable seating, also in the garden.