Aerolíneas Argentinas is operating Rome-Buenos Aires direct flights again from Fiumicino Airport. Following two years of absence due to the pandemic, the non-stop connections between Rome and Buenos Aires have resumed.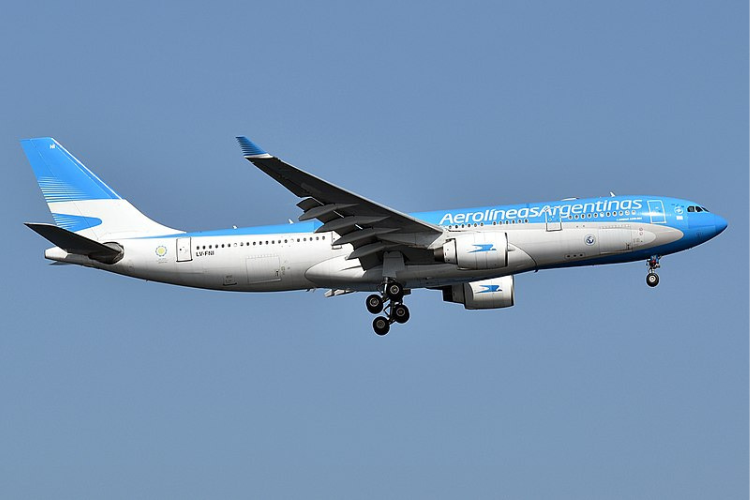 The airline marked the occasion at the departure of an Aerolineas Airbus A330 from Rome Fiumicino airport this week together with Roberto Carles, the Ambassador of the Republic of Argentina in Italy, Ivan Bassato, Chief Aviation Officer and Transformation Leader of ADR, Fabian Lombardo, Chief Commercial Officer, Network and Planning of Aerolíneas, and Claudio Neri, Country Manager Italy.
Confidence in Fiumicino Airport
"With the resumption of the Rome-Buenos Aires flights Aerolíneas Argentinas renews its confidence in the Roman market and in our airport - commented Ivan Bassato. - In 2019 these direct flights had topped 360,000 passengers and we hope that their resumption will quickly contribute to a recovery and surpassing of that number."    
High load factors and extra World Cup flights
"We are restarting with an almost 100% load factor right up to the end of August, and the forecast from September to December is excellent," said Claudio Neri.  At this time of year there is a strong demand from Argentina to Italy, while from September to February, the high season, is when Italian passengers play a major role. We are starting with three weekly flights, and from September we hope to add a fourth frequency.  Then from November there will be extra flights - 12 are already planned for December - to take Argentinian fans to the World Cup in Doha, stopping in Rome." 
"These flights are also a sign for the Argentine recovery"
"As the national airline we are at the service of all Argentinians, and welcoming Italian passengers to Argentina makes us very proud," added Fabian Lombardo while Ambassador Carles stressed that Argentina and Italy are two countries with ties "that are more than ties: Argentinians are Italians who speak Spanish. This resumption of flights is also a sign for the Argentine recovery, today we are seeing an economic restart to which these direct flights will make a contribution."